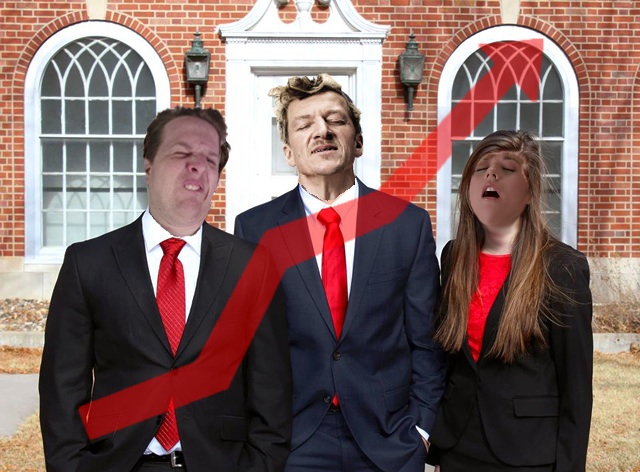 As students are working to formulate ASUN presidential parties, including running mates, platforms and campaign strategies, one detail holds precedence over all others: finding a catchy party name. For candidate Jeff Gauthier, the answer to this problem is both provocative and stimulating, one that may bring waves of pleasure to voters all across campus.
"One word: Climax," Gauthier, a junior marketing major, revealed to the Dailyer.
"Climax is the name of the next great American student government party. Everyone thinks a party name just needs to be catchy, but that's not enough. You need to seduce voters, make them challenge their preconceived values and inhibitions. You need the voters to want you, and how are you gonna get voters to want you? Climax."
Gauthier continued to elaborate on his vision for his ASUN party, asserting that Climax must be "more than just a name."
"Don't get me wrong, I think Ignite is a great name, if you aren't interested in winning, that is. But Climax is more than just a catchy name for a student government party, it's a way of life. Climax is an idea, an action, a movement. I Climax every day. I Climax when I take notes during lecture,  I Climax when I'm working up a sweat at the gym, I even Climax when I'm talking to strangers. And you can Climax too. All you need to do is vote for us, and we promise we will please you in ways you've never dreamed of. Just imagine, an entire college campus united by the vigorous Climaxing of each and every student."
While Gauthier eluded questions of what Climax's platform during the election will be, he asserts the name says it all. Since the reveal of Climax, several other ASUN parties have announced candidacy, adopting party names such as Consent, Domination, and Anal.