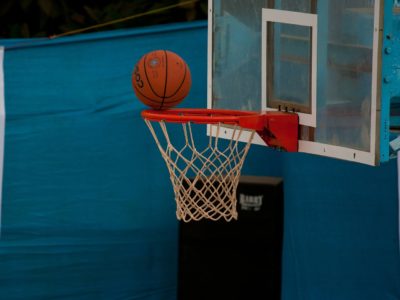 During a pickup game of basketball between friends this week, an intramural team left an impression on everyone watching.
By attempting 53 three-pointers during the game.
Before tip-off, the team agreed to play in the style of "Morey-Ball," a hyper-efficient way of playing by mainly attempting threes and layups, popularized by Houston Rockets GM Daryl Morey. This method did not help, as most of the members are not good at shooting from that far.
However, they were only able to make two of them, and lost the game 49-12.
Jack Mantra did not make a three even though he took the most attempts, 24, out of his teammates. He justified this by saying his shooting was the best tactical decision towards winning.
"You want to maximize each scoring opportunity you get. The best way to do that is by getting close to the basket or getting an extra point," Mantra explained. "Our game plan did not go as we hoped, but I'm glad we did what we could to try to give us the advantage."
Others on the team went inside the three-point arc to score. Mike Dunning, a player on the team, made a couple of 15-footers but was chastised by Mantra for not being efficient enough and was left to go 0-15 on threes.
"I was feeling good from inside the paint, but then Jack yelled at me in the huddle for costing our team points," Dunning said, rather confused. "He said if I didn't stop and change my entire game that I could never play at the rec again."
The only player on the team that had a good three-point percentage was Isaiah Lafue, who went 2-3, but when asked why he didn't have so many attempts like the others, he quickly blamed Mantra for being a ball hog.
"Efficiency is good, but you need to make your shots in order for that to work," Lafue said. "Mantra wanted the flash and excitement of the game, but that doesn't work when you suck. He wants to be Steph Curry, but he's not–he's a guy playing ball at the rec."