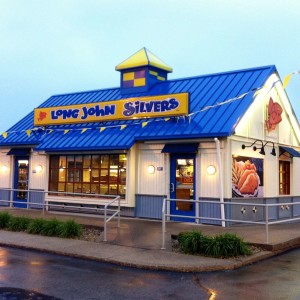 Home to over 35,700 local restaurants, Lincoln is awash with delicious culinary destinations. Whether you're thinking Italian or Ethiopian for dinner tonight, Lincoln has something for you. With so many options it might be hard to decide where to eat. But worry not, we've searched high and low for the best five local restaurants in Lincoln that any hardcore foodie should visit at least once.
Pizza Hut
While ranked last on this list, it cannot be understated how good the food is at this place. Now you might be thinking, "Pizza? In Lincoln?? This isn't NYC!" but once you take that first bite into their delicious peanut butter anchovy signature pizza, your pizza premonitions will be rocked to their core. This local Lincoln restaurant really proves that Lincoln does pizza right.
Subway
Looking for a place to munch on that tasty sandwich of your dreams? Subway's got that locked down. Using the freshest cold cuts and veggies bought locally at farmers markets around Lincoln, Subway's claim to fame is its innovative assembly line-esque ordering system. Not only do you get to watch the employees make your scrumptious sammies right in front of you, you also get to watch them spit, sneeze and cough right into your sandwich! Finally! A restaurant that knows what the customer wants. Subway receives two subs up from this reporter.
Burger King
If you're walking up 48th street around Holdrege, you might stumble upon a little hole-in-the-wall burger joint called Burger King. As you'd expect, these guys specialize in burgers made with 100 percent Grade A Nebraska Beef. However, the delicious burgers aren't the only trick Burger King has up its sleeve. Hopping on the trend of secret menus, if you say certain code words you can get super-secret, extra-good toppings on your burger. Say, "dippity doo, that ain't poo!" after ordering and they'll smother your burger in hot fudge. Say "Keep it lean, Gene!" and the cashier will do a backflip right on your burger! There's nothing better than dinner and a show, right?
McDonald's
While Lincoln is home to literally thousands of burger restaurants, McDonald's is by and large the best. Winning Lincoln's Best Burger 41 years in a row, McDonald's really lives up to its slogan, "Wowza! That's a good burga!" McDonald's boasts a super-secret special sauce that makes their beefy burgers irresistible. Started in 1832 by brothers Gary and Keldon McDornal, McDonald's has been Lincoln's favorite burger for 183 years and still counting.
Long John Silver's
Looking for some fresh Alaskan Cod caught fresh from the Missouri? Look no further, Long John Silver's has the freshest fish you'll find anywhere in the Midwest. While they specialize in Alaskan Cod, they have all sorts of fish to pick from. From tilapia to swordfish, Long John Silver's has it all. And as if they weren't amazing enough, Long John Silver's also delivers fresh fish right to your door. That's right, no more driving around endlessly searching for the perfect seafood place. Long John Silver's will leave your belly rumbling for more of that sweet, sweet water meat and will have you screaming, "Gimmie that oily ooze!"