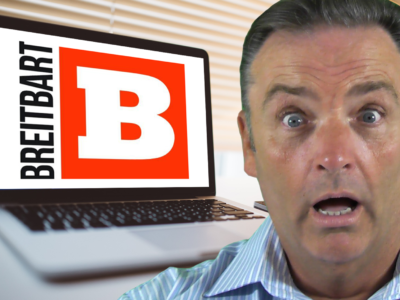 Recent visitors to Breitbart's website got more than they bargained for when it was revealed Tuesday that the self-proclaimed "voice of the alt-right" Breitbart News was still scaring people after Halloween had long passed.
In what will undoubtedly prove to be the least worrisome thing to befall the publication in recent months, visitors to the website were immediately assaulted with chilling stories of far-reaching conspiracies and spooky secrets as fit to chill the blood, such as, "Massive campaign of indoctrination underway across college campuses across the country."
Truly terrifying reports of Democrats plotting the overthrow of the United States government or attempts to turn the United States into a Judaic Theocracy, while fit to regale listeners around a campfire, are simply getting old with the passing of the Halloween season.
"I mean, yeah it's real good stuff, right up there with Creepypasta," said junior agronomy student Brandon Hauser. "But like it's getting kinda tiring. Like yeah, the idea of scary monsters like non-white people are fun to listen to sometimes, but let's be real. A secret invasion to destroy white culture in the U.S.? You're trying too hard, guys."
Attempts to contact prominent members of Breitbart such as Milo Yiapopolopalos for comment on the situation were met with unintelligible screaming and several accusations of "being race-traitors."
Whether this means, Breitbart will continue to terrify readers with scary stories remains to be seen.