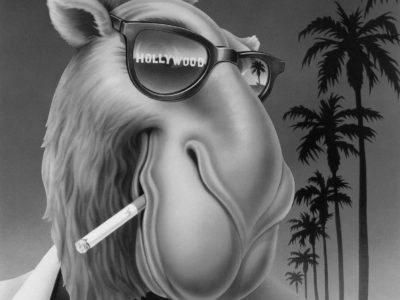 The family of Joe Camel, of Camel Cigarettes fame, confirmed in a statement on Wednesday evening that Joe passed away after a long battle with skin cancer.
"We are devastated by the loss of Joe, who was a beloved father, husband, son and friend. He will be sorely missed. We ask the media for privacy to mourn our loss at this time." read the statement.
For decades, Joe Camel was a mainstay on advertisements for Camel Cigarettes, and his suave appearance and composed demeanor helped Camel Cigarettes to become one of the world's leading tobacco brands.
When reached for comment, a spokesperson for Camel Cigarettes expressed the company's condolences to the family of Joe Camel.
"We are immeasurably grateful for Joe's contribution to Camel Cigarettes, and we wish his family comfort in this time of mourning," said the spokesperson. "Here at Camel Cigarettes, we continue to be on the front lines of skin cancer research, and we hope to do all we can to prevent as many future skin cancer deaths as possible. Joe's passing is a reminder of our commitment."
After fielding a question about the specifics of the research of Camel Cigarettes, the spokesperson outlined a detailed, scientifically-backed program.
"Our decades of research have led us to identify a lifestyle in which skin cancer is, statistically, nearly impossible," said the spokesperson. "We suggest limited time outdoors. Instead, our researchers have recommended staying inside, closing the blinds and enjoying the sweet taste of a smooth, relaxing Camel Cigarette."