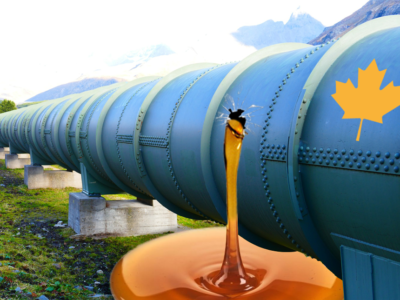 Another highly contested pipeline has come up in the news recently, but this one is planned to carry a much sweeter liquid than oil.
Similarly, the culture being disrupted is relatively young compared to other groups with a history of suffering from discrimination.
Perkins Restaurant & Bakery has made an agreement with L.B. Maple Treat of Canada to build a maple syrup pipeline between Ottawa and Memphis, Tennessee, where Perkins' headquarters is located.
The decision to have the pipeline travel between Lakes Erie and St. Clair and along the outskirts of Detroit has caused discontent in much of the Detroit population.
"Why can't they send the pipeline north of Lake St. Clair and keep it out of Detroit? I want my city to stay pure and abandoned like it's always been," said Detroit resident Wallace Wills. "What happens if the pipeline breaks and syrup gets all over that abandoned housing development I drive by every day on my way to work, huh? They don't care about us. This country has been discriminating against us ever since we were founded back in–uh…"
Cultural conservation groups have been fighting against the proposed pipeline, citing the barren neighborhoods and industrial areas as heritage sites.
"Detroit has produced some defining pillars of American culture, like the Temptations, Was (Not Was) and Insane Clown Posse," said Keep Detroit Abandoned chairwoman Rosetta Watkins. "I mean, sure, our city isn't as sacred or our plight as important as the Native Americans, but it's still an issue, okay?"