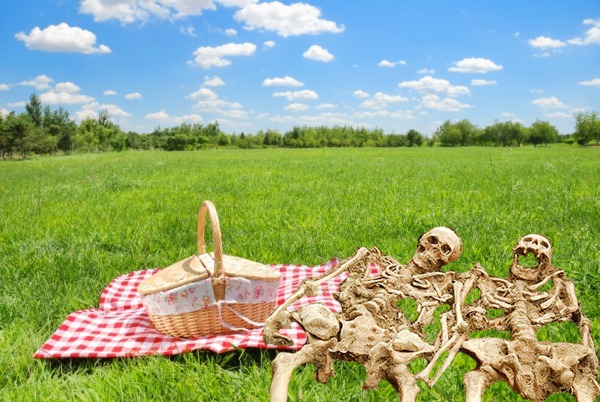 Ants have never been lovable animals, and after some bothersome events, they still aren't cute.
It was a special, bright Wednesday at the open space outside the Student Union where a picnic lunch was lovingly placed on checkered blanket on the grass. Accompanied by a human couple, this lunch was certainly going to be romantic.
"It's been awhile since I've been out on a picnic – let alone a date," said a nervous and sweating Turkey Club, all dressed up with an ample amount of tomatoes and banana peppers. "At least I hope that it's a date. I don't want to accidentally scare away Potato Salad."
Luckily, the mixture of mayonnaise, mustard and potato saw eye to eye with Club.
"Oh, this is such a beautiful spot," Salad said as she sat in the basket, admiring Club's flaky crust while the couple rummaged around her for food or something we guess. "This is a lovely date."
Unfortunately, nature sometimes likes to try and crap even on precious times. During one of the pair's conversations about Apple's rumored affair, ants crawled into the scene and started nibbling the couple.
"Oh, dammit," Club said as he watched the ants slowly but surely devour the human male and female. "It's just not a…a real picnic without them, you know?"
Still, even as the ants started to peel muscle from bare bones, Salad made the most perfect comment.
"It's okay, Turkey," Salad said, blushing slightly. "We don't need a couple for our picnic. All we need is each other."
The two hope that, if the relationship is taken slowly, they can live a happy and long three weeks rotting together on the checkered blanket.