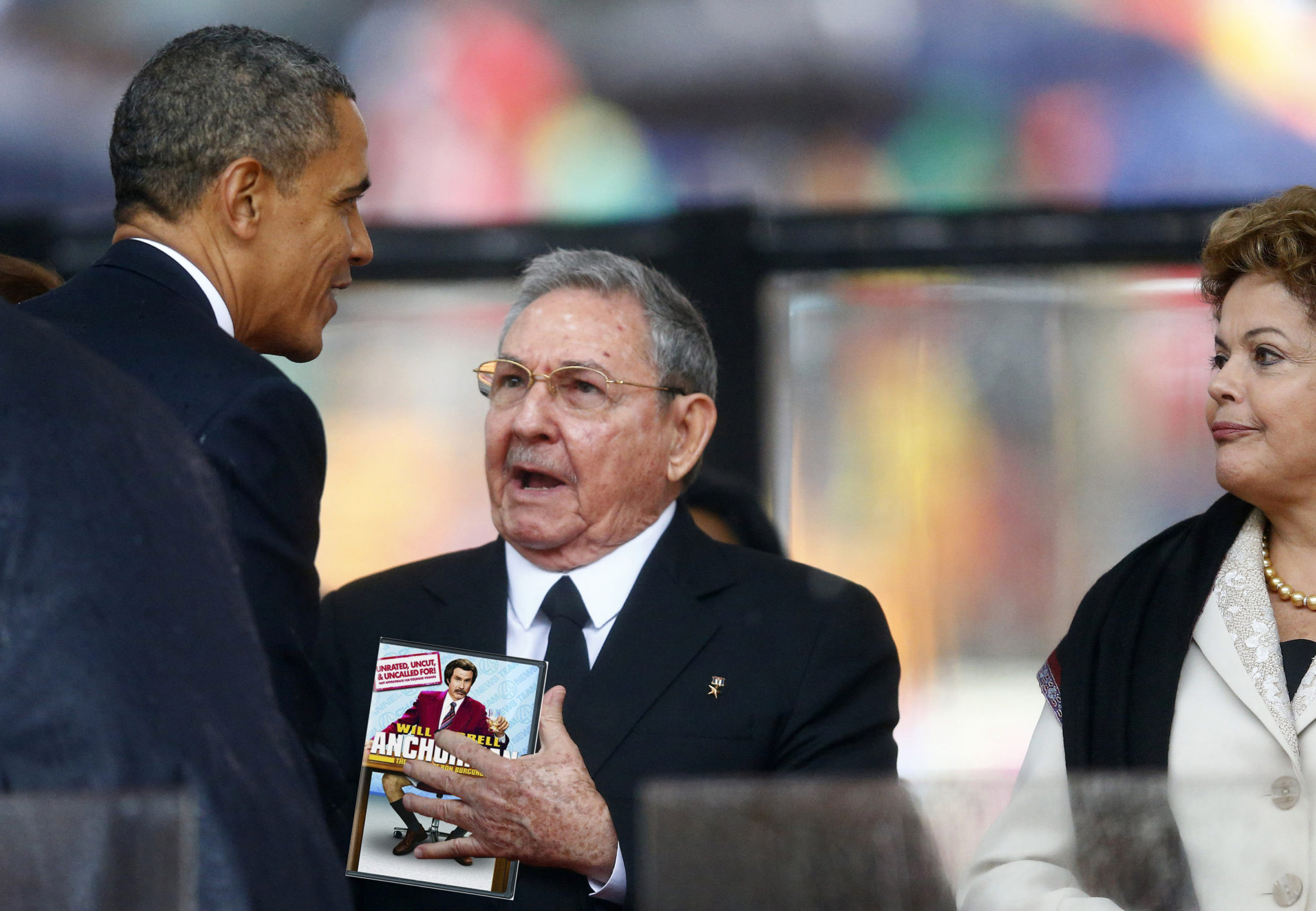 Last week's meeting between President Barack Obama and Cuban President Raul Castro signified a historic step in the American-Cuban normalization process.
No longer the Cold War communist state of Fidel, Cuba's slow march to embracing capitalist business practices has rapidly accelerated in recent years. The fears of corporate American corruption have been quelled as Obama reminded Castro that by releasing only a single imprisoned journalist they could receive the seven best years of former "Saturday Night Live" great and 2005's "funniest man in Hollywood."
"Cuba, I went to Panama to reach an agreement with the Americans and return with curly haired comedians," Castro said in a Thursday speech broadcasted on Cuban state TV. "No longer will the western world roll with delight at the antics of William Ferrell, he is ours!"
Excited Cuban mobs flooded the streets following the announcement, chanting "¡Viva la Frank the Tank!"
Effectively cut off from most American products since 1961, even the oldest Cubans have never met the Californian who took American televisions by storm with his 1995 "SNL" debut.
"Mr. Ferrell is a rare gift," Havana resident Felipe Santos. "He mocks the news industry but is not executed by the state-run media. He mocks the wedding crashers but is not executed by the state-run wedding crashing industry. It's almost as if Fidel has no power over his comedic genius. Funny or Die indeed!"
Not all Cubans are excited about star of "Bewitched" coming to their island and many members of Castro's administration have their doubts about whether his films have any place in the country.
"William is a funny man, si," said a source close to Castro who wished to remain anonymous. "But he doesn't deliver Leninism laughs. William Ferrell's characters take all of the screen in his films, like capitalists do. 'Talladega Nights: The Legend of Che Guevara' would never have treated costar John C. Reilly with such joke inequality."
This opposition is the minority view in Cuba, and Castro assured Obama that any critical dissent could be suppressed. The two agreed that no Will Ferrell movie will ever score below a 100% approval rating on Cuban Rotten Tomatoes.
Even after a brief scare where Castro grabbed "Semi-Pro" instead of "Elf" and considered a second missile crisis, the Cuban government announced the exchange will continue as agreed upon.