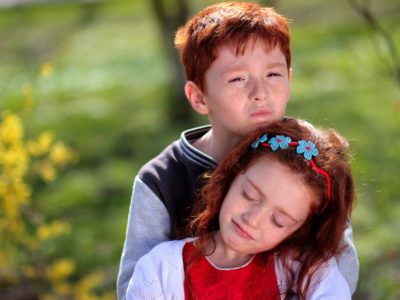 Siblings Johnny and Haley Smith are reporting today that after two long years, their daddy still has not returned from his trip to heaven.
After reportedly leaving in an "underground spaceship," Haley and Johnny's daddy has yet to make any contact with them — they are unable to confirm any possible return date. The pair did anticipate an arrival on the second anniversary of his departure, when many of the same people who saw him depart for heaven returned to the house.
"Daddy didn't come back, but Grandpappy told me to keep being a big boy and to take care of my sister," Johnny said.
"But I don't wanna be a big boy anymore, so I'm hoping he comes back soon."
Haley reported that when she asked several "grown-ups," including her mommy, about when daddy would be coming home, they all began to cry without giving an answer.
"Mommy didn't know," Haley said. "She said only God knew. She says he's the king of heaven."
The pair have been putting together a heaven vacation plan, to be unveiled to their mommy on Mother's Day next month.
"We know Mommy is missing Daddy too, so we want go there," Haley said.
"And we know mommy does too."
As of press time, a man who looks nothing like their father has appeared and claimed to be their "new daddy."