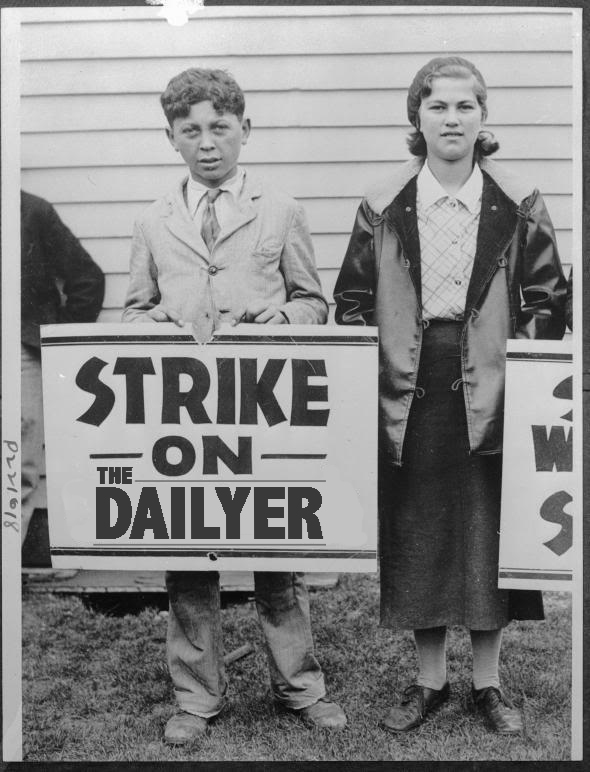 After years of abusive working conditions and poor wages, the staff of the University of Nebraska-Lincoln's satirical student paper The DailyER decided to unionize in order to secure a more hospitable work environment, decrying the strange and sadistic treatment they received over the last several years.
"It's been so bad for so long," an anonymous staffer said. "We're forced to work under dim lighting for long hours, and if our jokes aren't good enough we aren't given dinner. I just want to eat, but I'm just not very funny, so many nights I go hungry."
Current Editor-in-Chief Colin Loberg declined to comment on the hazardous working conditions of the paper's staff. However, he is no stranger to accusations of mistreating his employees.
"He's an absolute monster," another staffer said. "His thirst for power is only superseded by his penchant cruelty. I'm afraid to even look into his eyes. You have no idea what this man is capable of."
Through forming a union, the DailyER staffers hope to increase their voice and ensure a safer work environment.
Part of their plan includes relocating out of their asbestos- and lead-filled office, which many hope will cut the DailyER staffer death rate in half.
"If we can cut the death rate to just five staffers per year, that would be a major improvement," one staffer said. "That's about as good as we can hope for right now."
[Editor's Note: Our writers are well-fed. Even for a satirical paper, this type of rabble-rousing propaganda is unprofessional. Talk to me in my office.]