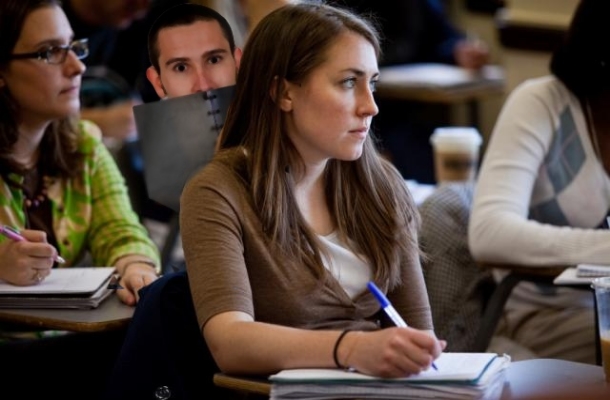 After parting ways, former couple, Jacob Williams and Marissa Bell promised to maintain a friendly relationship.
Things were complicated, however, when the two discovered they shared the same elective philosophy class.
"He's a great guy and all; I just didn't feel we were compatible on that level, so I ended it," Bell said. "He's been really understanding of the whole situation which is great, and we're both so much happier."
Throughout the first few weeks of school things progressed smoothly, they had become study partners, and all was well, Bell said.
During that time, however, Bell fell smitten with another student, Chance Dixon, and the two quickly started dating.
"I'm so glad he's okay that I'm seeing someone new," she said. "Jacob tells me he's taken up bird watching to keep him busy. That's why he's always carrying binoculars."
As the semester progressed Bell began to see Williams around campus on a more frequent basis. She has also started to receive mysterious phone calls, she said.
"I don't know. They're hard to explain," Bell said. "Sometimes it's like a person just sobbing, and, then again, sometimes it's just this really quiet and slow laughing. It's wacky."
Her interactions with the ex-boyfriend, however, remained pleasant as they continued studying together.
"Even after breaking up, Jacob's been so nice and always willing to lend a hand," Bell said. "Just the other day Jacob gave me a ride to class after my new boyfriend's tires had been slashed and couldn't pick me up."
Last week Bell began to notice Williams sitting in on her architecture classes. Although she found it strange since Williams is an athletic training major, Bell shrugged it off.
"I'm so glad he finds architecture as interesting as I do, maybe he wasn't such a bad guy after all," Bell said.
When asked to comment, Williams was quick to decline. However, upon leaving, he jammed his foot in the closing Burnett door and shouted.
"I'm just looking out for her making sure no guys try anything on her, you know, or hurt her, or look at her."