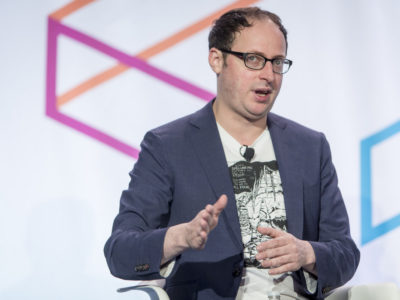 After a highly confounding election season, Nate Silver is no longer the political mastermind he was four years ago. After correctly predicting the 2012 presidential election and launching the ESPN sister site FiveThirtyEight, Silver was anointed the king of the political projections.
However, after 18 months of incorrect projections, bad map forecasts and ultimately guessing the wrong president, the Silver's shine has clearly faded away.
Things do not look good for Silver–his own site has now projected that there is a 76 percent chance that he will be out of a job in the coming months, either having to surrender the site he created or having the site be shut down altogether.
When asked about the projection, Silver said that there are a lot of variables that go into making a prediction on any issue.
"Obviously, the reasons for termination are apparent," Silver said. "Calling multiple states inaccurately—Michigan twice—betting on Jeb getting the nomination, giving Trump only a 5 percent chance. I've made some mistakes, but given the chance, I promise to give the most uninspiring political thinkpieces in a non-election year that every sports based website is looking for."
John Skipper, who helped bring Silver and FiveThirtyEight to ESPN, wouldn't comment about Silver's future with the company at this time. Many said he did not seem too pleased with the whole situation.
"FiveThirtyEight is a vital analytical tool that covers the deeper subtext of sports analysis as well as politics," Skipper said. "These sports writers are unique and irreplaceable, which is why, if we ever shut down the site, we would without question honor their contracts when we move them to the main ESPN site."
After a disappointing 2016, the new year may bring a substantial change to Silver's career. When asked if he was worried, Silver seemed rather calmed.
"A 76 percent projection may seem high, but those things are wrong all the time," Silver said.
"I mean, we said Hillary had a 70 percent chance at the presidency and look where she is now."