If those highly affordable housing options are STILL out of your budget, we've got you covered! Here are a few places in the Lincoln area where you can stay completely FREE of charge!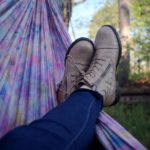 1. Union Hammocks (North of 1400 R Street)
Anyone looking for a comfortable and conveniently-located living space should look no further than the hammocks placed outside of the Nebraska Union. Located just north of the Union, these hammocks provide a nice view of the Selleck green space, as well as easy access to the main traffic areas on campus. But most of all, these hammocks provide the highest quality sleeping areas you can find free of charge on campus! This is the perfect place for anyone looking to sleep in before their 8 a.m. lecture!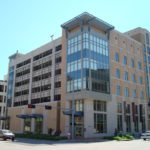 2. Que Place Garage (1111 Q Street)
Free parking near campus? Heated entryways? Elevator access? How could anyone possibly turn this place down! Located across from the Lied Center on 11th and Q Streets, this parking garage provides a space to park your car while you're attending classes, studying for that midterm exam or participating in a drug deal. But how in the world could this be FREE? Well, since the City of Lincoln provides the first hour of parking free in all city parking garages, all you have to do is leave the parking garage and re-enter every hour!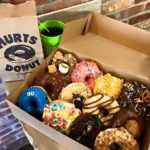 3. Hurts Donut (129 North 10th Street #100)
Looking for a cheap meal plan on campus that comes with FREE housing? Hurts Donut is the place for you! Open "25 hours a day, 8 days a week," Hurts Donut provides patrons with a welcoming atmosphere and delicious treats. Located a short walk from campus, Hurts Donut is the prime place for those looking to live comfortably and close to campus. On top of this, donuts are available literally ANYTIME you want them! How cool is that?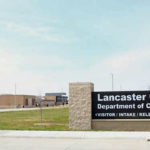 4. Lancaster County Department of Corrections (3801 West 'O' Street)
Those in a pinch for free housing on campus should consider looking into the Lancaster County Department of Corrections. Located on West 'O' Street, this living space comes with free food AND a free place to sleep, along with other recreational activities such as a basketball court. There are several ways to apply for free housing here, but some of the easiest ways to get an application are bank robbery, embezzlement, arson and parking your car on the 50-yard line of Memorial Stadium.