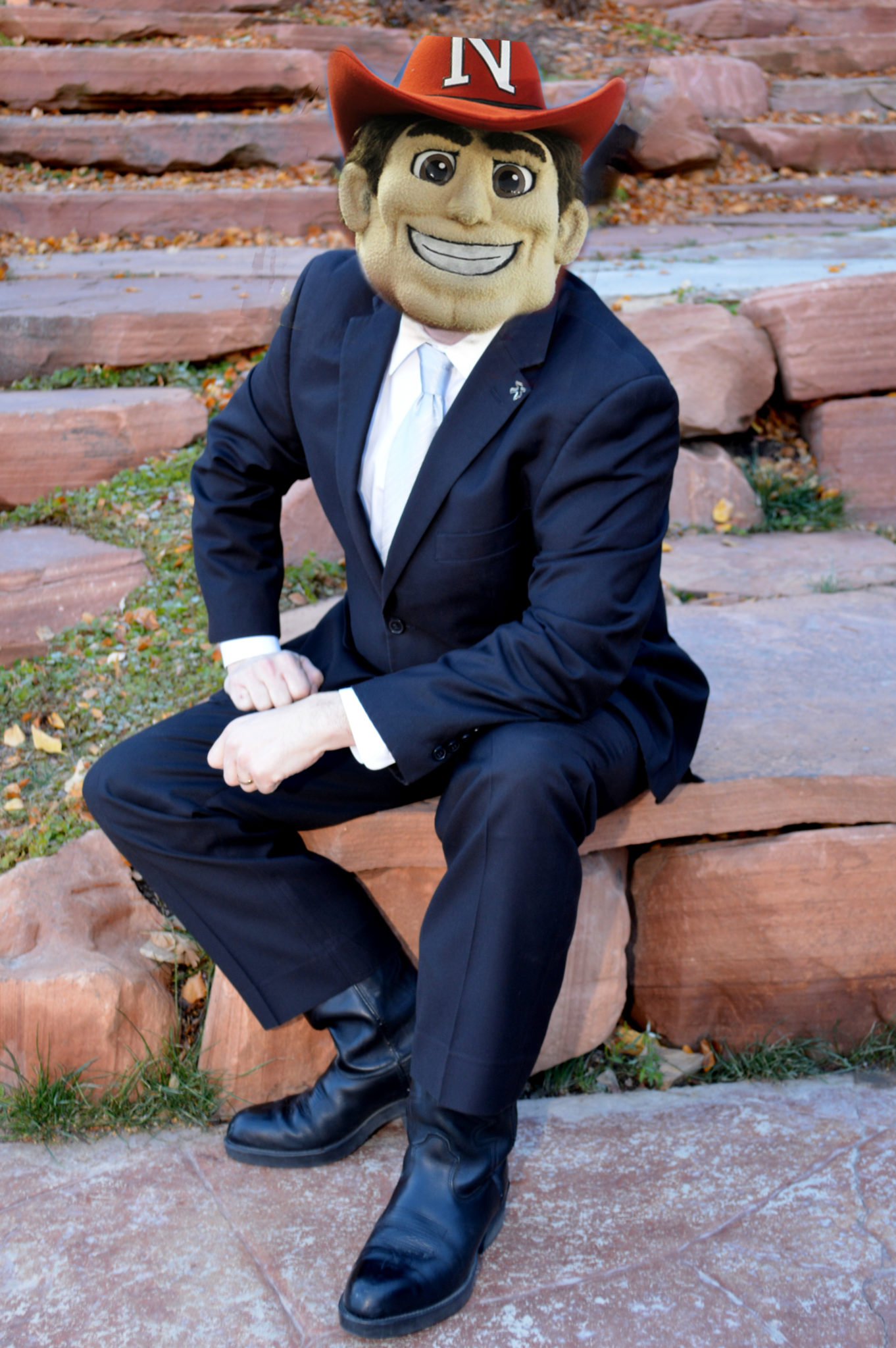 The beloved Husker football mascot since 1974, Herbie Husker has finally been granted tenure, a University of Nebraska-Lincoln press release said Wednesday.
Following the publication of his highly acclaimed study, "Husker Fandom: Yes, We Really Are the Best," professor Husker has been accepted as a tenured member of UNL College of Team Spirit and Hype. Husker will maintain a 20 percent teaching, 80 percent research schedule to focus on The Wave and tailgate violence, two areas of study the mascot has taken an interest in.
"*Silent nodding and enthusiastic clapping*," said Husker at an acceptance speech at the Lied Center for Performing Arts Wednesday night.
During the speech, Husker, who holds a doctorate in applause physics, delivered a moving handstand and did several cartwheels, which the crowd responded positively to, before doing a mass-high-five run-by on the front row.
"I'm so happy to finally have some qualified, tenured professors around here," said junior English major Matt Stoltzen, who has thus far only taken classes taught by TAs or adjunct professors.
Husker will be given a starting salary of $132,500 a year as well as full benefits. He will only be teaching two classes to start, a graduate level course on Husker apologetics, SKERS 889, as well as "How to Buy Student Football Tickets," a new class that all incoming freshmen will be required to take starting fall 2015.
When he's not in the gym pumping iron or developing thrilling dance moves in the new multi-million dollar Team Spirit and Hype 3-D imaging lab, students will be able to find Husker in his office in Memorial Stadium.
"With a promotion like this, the university is sending us all a message," said UNL Chancellor Harvey Perlman. "That message is that UNL will always put academics above everything, no matter what."