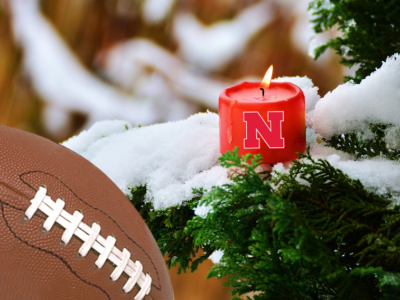 As Christmas cheer runs through the halls of UNL, students and faculty are preparing for the holiday season with finals and break fast approaching. However, they aren't the only ones who get to celebrate the holidays, because not since the Callahan era has the Husker football team gotten Christmas break this early. Usually the Huskers are busy preparing for some important bowl game, but instead all the players will get to go home to their families and partake in the festive cheer.
When asked about the early holiday break, many of the players seemed eager to get back and see their families, although there appeared to be a sense of gloom surrounding each player when talking.
"You know, it's nice to see family and be grateful for what you have," quarterback Tanner Lee said. "I'm just disappointed that we weren't able to accomplish what we planned before the season. Four wins and no bowl game was not what I was hoping."
"I need to be outta here man, nothing seemed to go right this season, and it all fell on Mike. Just not right," tight end Austin Allen said. "Once I'm home, I'll relax and do some of my favorite things, eat, open presents and watch some bowl games."
Players and coaches should not take their early break for granted, because you'll never know how many more you'll get.