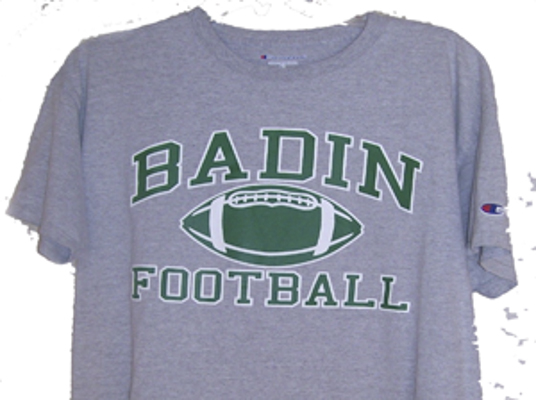 I tell you what, it's starting to get a little hot in here.
A little too hot. I think it's time a muscular douchebag come along, rip off my sleeves and alleviate me of this heat.
Oh yeah, that's what I'd like. I'm tired of being just a shirt commemorating to '08-'09 lacrosse season. It's time for me to work as a frame; my sleeves gone, some tool's abs rippling through my tears. So hot, so now.
I'm not getting used to my full potential right now. I've been laying in the back of this car for 3 years now! I need to be out and about, helping an asshat work out while looking good for the ladies.
Imagine if I keep my sleeves. I'll sit here for another couple years until my owner finds me, then he'll trade me in to some random thrift shop, where a kid that wasn't even ON the '08-'09 'crosse team might buy me. Fuck that. Come rip my sleeves off and use me to work out in.
Some people think it's better to buy shirts made of "workout materials," like nylon and plastic cotton or whatever shit. Do those shit-shirts show other people that you've been an athlete for years now? No! They show that you can go to a sport store and spend money. I offer authenticity, god damn it. Rip my sleeves off.
I know it's only a matter of time now. I'm lime green, a wacky color that'll make whatever piece of dick look like they aren't afraid of looking a little fruity while they work out!
Don't worry, though, people who work out a lot in old high shirts aren't gay. Not even a little bit.