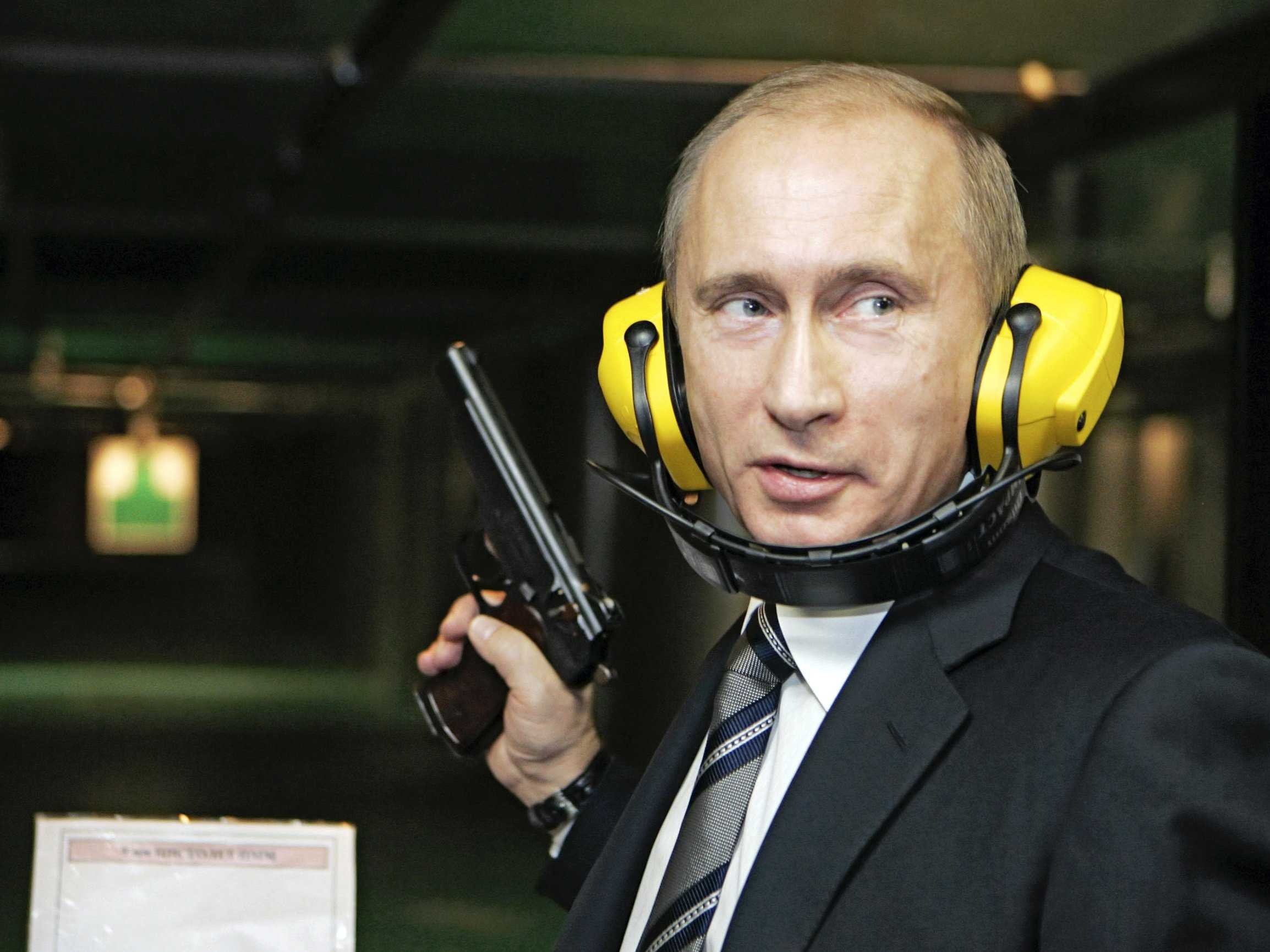 by Vladimir Putin
I remember when I first listened to Pussy Riot. I was a mere Prime Minister of Russia and I remarked to President Dmitry that these women were on to something. They were so driven, they were so punk, and they reminded me of Bikini Kill. That's why I'm so disappointed that in the years since they've become mired down in all this political mess. What happened to the focus on fuzzy guitars and screaming vocals? Ever since they got arrested it seems all they talk about is the corruption of Russia.
A lot of artists do their best work in prison. And I was hopeful for a while. I thought the solitary confinement might help focus the writing and give them some new ideas, but it's hard to write when you're always hunger striking and complaining about me. I'm a self-deprecating guy; I am always making fun of myself. My gorgeous and not at all imprisoned ex-wife Lyudmila was always joking that my pecs were getting too big for my suit, I can take a joke. But the only joke I'm seeing here is the mix job on Pussy Riot's latest single.
These women had so much talent and buzz. I know hype is the most valuable commodity but you still have to capitalize on that hype. How about you stop getting whipped by our nation's beloved police force in Sochi and actually work on an EP? I used to always tell Sergei and Dmitry about how they needed to listen to Pussy Riot because they would be the biggest band of 2012. Now I look like the fool.
When I'm trying to convince Alina, my favorite rhythmic gymnast and not-wife, that I'm a cool guy who listens to cool young people music and I have to que up the song "HOLY MARY, DRIVE PUTIN AWAY" to prove it it makes me a little sad.