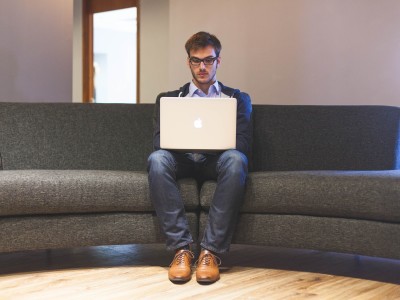 As the film industry finished celebrating the 85th Academy Awards, the controversy surrounding the event had not died down. After a two-year stretch of only nominating white people for acting awards – 94 percent of this year's nominees were white – many are fed up with the lack of roles for minority roles in Hollywood, including local man Trey Blanton.
Blanton admitted to accidentally boycotted the Oscars because he forgot about them.
The modern day Martin Luther King Jr. confessed that instead of watching the award show like any other racist would, he did some other thing, in the name of social justice.
Early reports indicate that the time Blanton spent not watching the Oscars was filled with more dignified acts, like going to the grocery store, making dinner for himself and doing his taxes.
While Blanton's act of defiance was small, it held significant meaning to his peers and people in the entertainment industry.
"I thought it was impossible to not watch the Oscars," said Blanton's neighbor Brad Lyle. "But not only he is not watching, he is making a political stand while making hummus. What courage."
"Diversity in movies is a crucial issues that needs to be looked at," said Cheryl Boone Isaacs, the Academy's PR executive. "So it's good know the our cause is being taken seriously by the mid-30s, single, white male demographic that's drooling on their couches."
By going about his regular Sunday-night routine, Blanton laid the first brick in making the film industry the melting pot it could be.
As the future Nobel Peace Prize recipient woke from his slumber Monday morning, he had little to say.
"Oh shit, I missed the Oscars. I wanted to see Leo finally win."