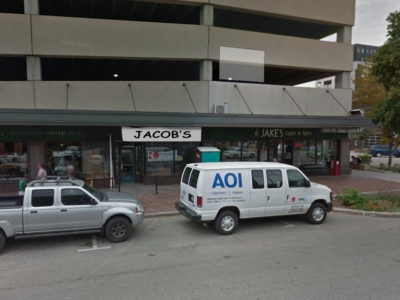 After months of construction, Jake's Cigars has added a new expansion bar right next door from the original. The new addition offers many of the same options to the original suite in a smoke-free environment with the advantages of being able to accommodate larger crowds on certain days.
However, tension has built up between the two sides, as the newer addition of the bar would prefer to be called Jacob to distinguish from the older side.
Jacob explained his name choice as a way of standing out and creating his own identity apart of his fatherly bar.
"I need a way to be me. I need to express who I am as a bar without the shadow of other bars covering my charm," Jacob explained. "How am I supposed to do this when I'm named after the bar that created me?"
The original Jake's is understanding of Jacob's passions but is obstinate that both sides must be as one in order to have a lasting impact.
"I remember being a young, up-and-coming bar, everyone wants to go to you; there's magic in the air," reminisced Jake's. "But that little shit's got to realize that he is nothing without me, and if he doesn't shape up I will make sure that he never sees any customers ever again."
With tensions running high between both sides, many are hoping that a resolution can come between the two that will bring peace to one of Lincoln's favorite bars.
Owner John Huebert maintains that nothing is wrong with Jake's and that there's no disagreement.
"What the hell? Are you high or something? Why would you try to quote a building?" Huebert yelled, rather loudly. "Get out of this bar. I never want to see your face in here again. Go take your hippy bullshit somewhere else."
In further news, Jake's Cigars' expansion will not be named Jacob's.