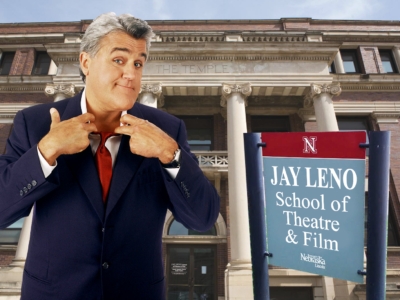 In an attempt to appeal to a younger audience, the University of Nebraska-Lincoln has announced that its Johnny Carson School of Theatre and Film will be replaced by the Jay Leno School of Theatre and Film in the upcoming semester.
Henry Bayer, director of the Carson School, said it was time for the school to move to a revamped format.
"Johnny Carson just wasn't drawing the key 18-to-25 demographic our college is looking for," he explained. "By bringing in Jay Leno, we'll be ready to attract a new generation of students."
The rebranding process will include an updated house band in each classroom, which will engage in witty banter with professors and punctuate their jokes with musical stings.
Additionally, professors will be required to introduce each new topic by saying, "Did you hear about this?"
According to reports, the David Letterman School was also considered for the replacement, but the Jay Leno School was ultimately chosen for its broad, mainstream appeal.
"With the Leno School, our students will be exposed to the latest advancements in media, like viral YouTube videos and goofy local newspaper headlines," Bayer said with a chuckle.
Incoming students to the Leno School will take a required Comedy 101 course, which will teach them how to riff on politicians' gaffes and wring contrived punchlines out of obscure news items.
The transition from Carson to Leno will not be complete until the fall, which will also mark the opening of UNL's Conan O'Brien graduate program. But Bayer told The DailyER that construction is already underway on the Leno School's new "chin" wing.