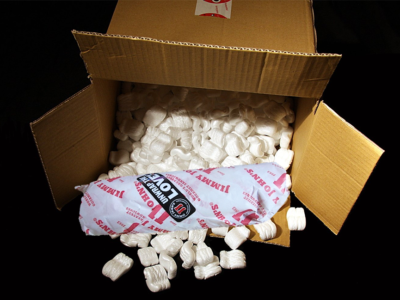 Jimmy John's staple of "freaky fast delivery" is about to get "freaky free."
Jimmy John's founder Jimmy John Liautaud announced in a statement last Tuesday that the sandwich-making company will start implementing a system providing customers with the option for free two-day delivery for all online and telephone orders. The announcement comes in an evolving time of product delivery dominated by Amazon, who offers Amazon Prime members free two-day delivery on millions of Prime-eligible products.
"We are proud to serve our customers with fresh food and quality service," said Liautaud. "But with Amazon dominating the market in just about every way imaginable, it is time for us to expand our delivery network system."
The new delivery option will become available to customers in select United States markets starting in November 2017. Customers will also have options to have same day delivery and overnight delivery, both of which will have additional delivery fees added on.
"What puts us apart from Amazon is that our two-day delivery service is completely free," stated local Jimmy John's store manager Rick Smith. "Customers won't have to worry about signing up for an account and having to pay an annual membership fee to access this delivery option. Of course, signing up for an account will make online ordering much faster and easier."
Smith said his Lincoln location at 101 North 14th Street will be among the first wave of stores in the U.S. to offer the new delivery method. There's no guarantee your bread won't be stale, though.