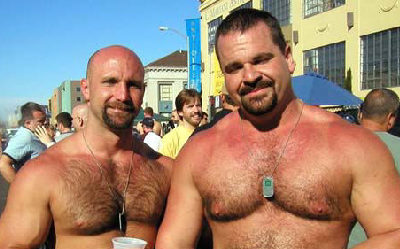 During her Senate confirmation hearing, Betsy DeVos, President Trump's nominee to head the Department of Education, outraged parents, lawmakers and educators when she made claims that guns had a place in the classroom if for no other reason than to protect students from grizzly bears.
In response, members of the gay community immediately took to social media to denounce her claims. Across the web, large, hairy homosexuals accused DeVos of character assassination and slander against the bear community.
"Seriously," tweeted area bear Dustin Sutcliffe (@BigDusty48). "The only thing I've ever been guilty of is adding time to a parking meter after hours. Not cool, lady."
On Reddit, the /r/BearsagainstDeVos forum was a frenzy of anger and confusion as to why the Secretary of Education would make such a ridiculous claim.
"There is no way in hell you are catching me anywhere near public education," one member posted.
Others pointed out that the years in the public school system were far from the happiest of times of their lives, and that very few wished to set foot in a public school ever again.
However, in recent days an outpouring of support, both within the gay community and the world at large, has expressed displeasure with DeVos' statements.
Local Lincoln Public Schools teacher Joe Hernandez dismissed the statements as insensitive and woefully misguided.
"I've been married to my wife for four years now, and she calls me all sorts of names like cuddlebear or sleepybear or happybear. I'm not sure where DeVos gets off assuming I'd be a threat to anybody at all. Yeah I'm kinda heavy-set and I don't do much shaving other than an occasional trim, but that's no reason to discriminate against me or anyone else who may identify as some form of bear."
Attempts to reach DeVos on her position towards otters or twinks have so far been unsuccessful.