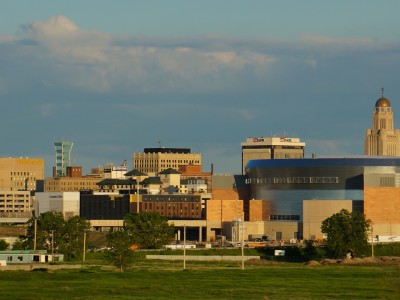 In a recent survey of all Americans from coast to coast, Lincoln, Nebraska, received the distinguished title of, "best place to settle." The sleepy Midwest city earned its reputation from the thousands of local denizens who look forward to the same everyday monotony they've come to know and love.
"Every day I wake up and think, 'gee, am I lucky to live in the same town for the rest of my life in a world with breathtaking landscapes, fascinating cultures and virtually limitless experiences,'" said lifelong resident and avid college football enthusiast Peter Mills. The die-hard Husker fan has followed the team since early 2000 which, if you're familiar with the sport, is the definition of settling.
This mindset becomes more apparent after Lincolnites collectively lose their minds when a new chain restaurant is introduced to the city, a clear indicator that this is the ideal place for people who no longer get excited about things that actually matter.
"I love seeing all these, like, commercial chains popping up everywhere!  It makes it easier to forget about things like the greater good of humanity and finding fulfillment in life and stuff," said Wendy Gallagher, a local high school student. "I just get so, like, hyped about it."
One good thing about being in Settle Central is taking advantage of the steady economic growth. Local entrepreneur Marc Whittleman's startup company focuses on selling ambition, something he says he could easily monopolize in Lincoln's market.
"We want to design an interface that makes, for example, the desire to be part of something larger than yourself accessible and tailor-made for the user," Whittleman said. "But that's just a small portion of what we do. There are endless possibilities, something no one here seems to recognize."
When asked what he thought of the survey, a local man who wished to remain anonymous stated it best: "I would love to stay and talk about societal implications with you, but they just opened up another CVS down the street."