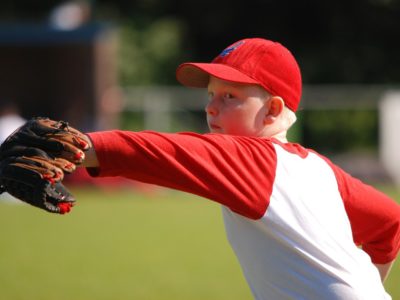 The sandlot is a magical place for kids to pretend to be their favorite baseball players. But for 11-year-old Frankie Jackson, those days are over.
The 5-foot-4, 89-pound pitcher was preparing for his first start as pitcher in the local youth baseball league.
"My dad took me to a Los Angeles Dodgers game in Kansas City this past summer to see Clayton Kershaw," Jackson said. "I wanted to grow up to be like him, but I realized I couldn't after I gave up a home run in my little league game last week."
Giving up a home run lowers a pitcher's self-esteem, but doing so on the first pitch of a pitcher's debut is soul-crushing. Kershaw, whose earned run average is 2.37, is one of baseball's best pitchers and rarely gives up home runs.
Jackson's team, the Lincoln Abrahams, were out to pitch first in their matchup against the Southeast Lincoln Bulldogs. When Jackson's 45 mph fastball met an opposing batter's bat, the ball soared across left field and landed a few feet outside the park.
The outfielders, along with Jackson, did nothing but stare as they saw the opposing team go up 1-0 on the first pitch.
"I'd never seen anything like it," Mark Daniels, Jackson's team manager, said. "What hurt me was seeing the look on Frankie's face. It's as if he saw his best friend kissing the girl he liked from his math class."
Daniels went to the mound after the pitch to physically take a comatose Jackson out of the game. Jackson was then escorted out of the ballpark by his family.
Since the game, Jackson has spent his time in his room creating a replica of the baseball field which haunts nightmares in "Minecraft."
"I try to fight my demons, but they're too strong for me," Jackson said. "I'm working on my retirement speech. I'm supposed to start at pitcher for tomorrow's game, but I can't do it because I'm a disgrace to the pitcher's mound."