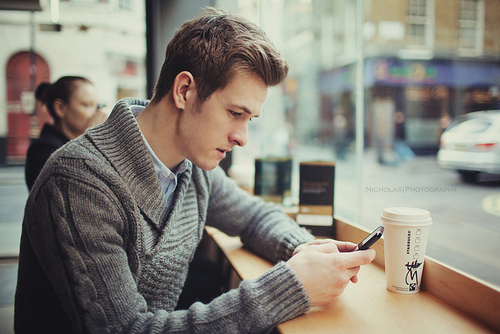 With a quick message telling Samantha he still wasn't able to get into a private chat room, sophomore Adam Boritz began his third day of conversation with a Tinder Bot.
Initiating the contact at 7:53 am, Boritz didn't need to wait long for Samantha's reply, reminding him of how sexually aroused she was, and how no guy in her area could make her orgasm.
"It's like, no matter what time of day or night, this girl is always waiting to talk to me and she's always honry," Boritz said.
"I think I may have found the jackpot."
Following his first class, Boritz again messaged Samantha hoping to get another link to her private chat room.
"I haven't had any luck so far. I keep giving the app my information, but everytime I finish it sends me to some random chat room with a girl who definitely isn't my Samantha," he said.
Following his third class, Boritz began to get nervous, stating that Samantha had begun acting out of the ordinary.
"The great thing about Samantha is she is really easy to read. She always sends me one message telling me how horny she is, then another telling me how her day was, and every third message is usually a link to her private chat, but this time she just told me how horny she was again," Boritz said.
"I think she may be talking to other people."
After two hours of consistent checking and nervous pacing, Samantha finally got back to him with another link to her site.
"Finally, wait–no, this is just a link to a porn version of Instagram. That Samantha, she's so bad at technology; isn't it cute? It can be frustrating, but I'll keep trying to get through to my Samantha."