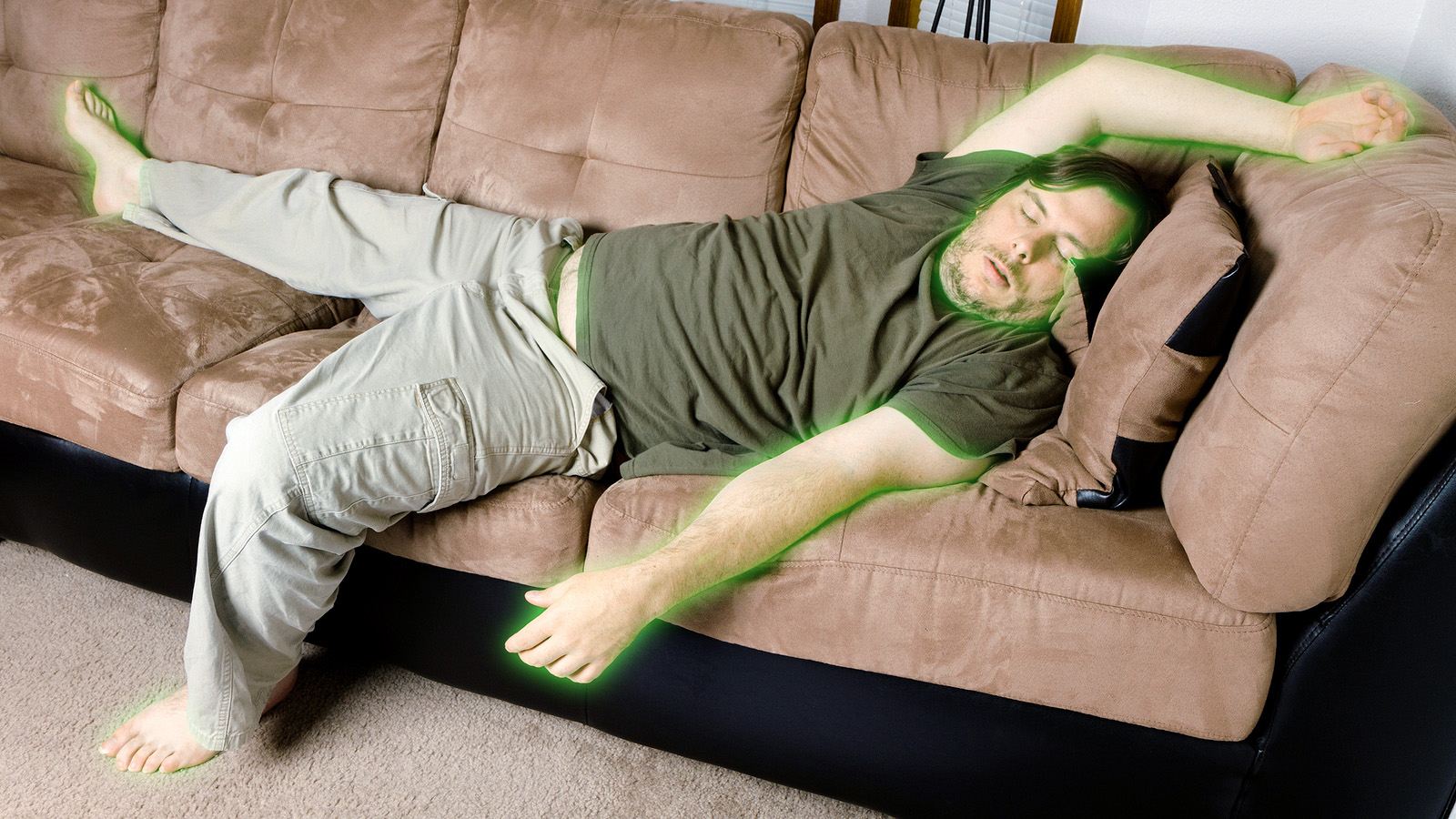 Like something straight out of a fucking comic book, local man Michael Dursbury's body has been seriously altered following a laboratory accident with a mutant insect. Late last Friday night Dursbury, an undergraduate at the University of Nebraska-Lincoln, was reportedly finishing up a procedure when a radioactive brown-recluse bit his index finger. Remarkably, instead of swelling up and dying like an ordinary victim, Dursbury swelled up and entered a massive coma. Minutes later tenured professor Dr. Thomas Toller discovered the unresponsive Dursbury on the floor.
"It was like he was in some sort of ultra sleep," describes Toller. "I mean, after he wouldn't answer any of my 'Hey, are you okays', I threw one of those big electrical pencil sharpeners at him. Nothing. It got to the point where I was hitting him over the head with various textbooks, and still no reaction. Only then did I finally expect that this was probably some next level shit."
Not knowing the full gravity of Michael's transformation, Toller decided to seek the opinion of medical professionals at Lincoln Mercy Hospital. There doctors concluded that the spider bite was indeed the cause of Dursbury's super sedentary powers, and that he was fortunate to be alive.
"I guess it's true what they say: what doesn't kill you makes you stronger," quipped toxicologist Dr. Tad Vernes. "It'd be a great shame if he doesn't use these powers to stop petty crime and finally defeat that evil Lord Malfu."
Friends and family of Dursbury have voiced mixed feelings about Michael now being a total freak show. his father—whose love has been strictly conditional since YMCA teeball—stated that unless Michael "battles Godzilla or some awesome shit" he will continue to view him as a disappointment. His mother, however, was busy brainstorming costumes she could lovingly knit him when the DailyER reached out to her.
When asked what he plans to do with his amazing new powers, Michael Dursbury declined to verbally respond but with clear body language implied that a vigilante route is definitely "on the table."
His girlfriend Martha says of the situation, "I can't wait for him for to hang upside down in the rain and roll back his mask just enough to kiss me passionately like that totally hot scene from Spiderman 2. His complete and utter lack of motor skills might make that difficult, but a gal can hope, can't she?"
Dursbury is shaping up to be the hero Lincoln deserves, and city officials are beginning to invest hope in his incredible idleness, but until he officially rises to the call of justice, all hail His Greatness the evil Lord Malfu.