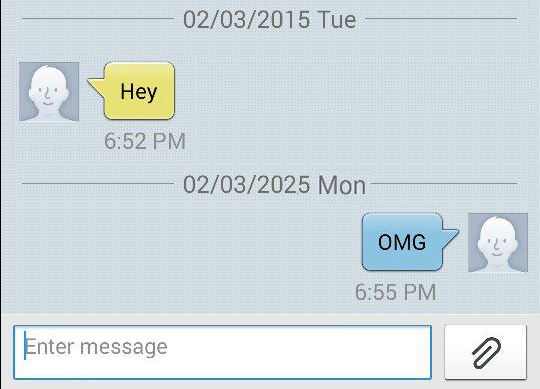 Following an entire decade of silence, area man Adam McKenna did the unthinkable: he made good on his promise to text his friend from freshman year in the dorms, a feat not even he believed would happen.
"Hey man! We still gotta chill sometime like we were talking about!" McKenna said in a text to his college friend Michael Fenway ten whole years after he lazily and half heartedly suggesting they should kick it sometime. "I gotta play that new Playstation 2 you were telling me about!"
Fenway was elated to hear from his old friend, having set aside every single obligation for the past decade in anticipation of receiving a text from McKenna to follow through on his promise to hang out.
"I feel like I'm closing a chapter in my life," Fenway told the Dailyer. "I've spent ten long years waiting, waiting, waiting for a text from Adam, sitting idly just so I wouldn't be busy when he texted me, and he finally did. I can move on with my life now."
For Fenway, "moving on" entails trying to recapture the prime years of his life he wasted away waiting for McKenna's text, but despite all this he wouldn't change a thing.
"We actually just hung out yesterday and it was a blast. Everything I was building it up to be in my head. We played some of my new PS2 games, watched some new episodes of Everybody Loves Raymond, it was just awesome. Well worth the wait man."