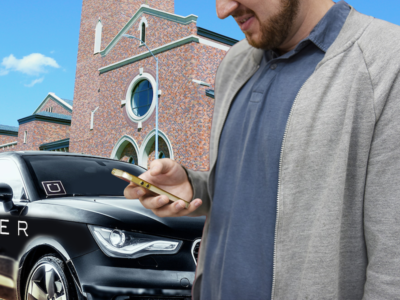 If there's one thing Lincoln resident Mark Frederick's 5th grade D.A.R.E. education taught him, it's that you don't mess around with cigarettes. If there's another thing the D.A.R.E. program taught him, it's that you also never, under any circumstance, drink and drive.
Reports say that Frederick attended mass this Sunday at the Newman Center, taking part in communion as he does on every sabbath. After receiving the body of Christ, Frederick felt he was prepared and ready to receive Christ's blood. The priest handed him the chalice and he took a small sip of the communion wine.
Frederick later told a reporter, "After receiving the wine, not only did I feel a deeper connection with Christ, I also felt completely trashed."
Other members of the church and clergy reported seeing him stumble back to his seat from the altar, and said that his prayers for the rest of the service were slurred and incomprehensible.
After blowing a .02 on his pocket breathalyzer at the end of the service, Frederick decided it was his responsibility to call an Uber. Using the promo code "UBERVIP," he received 50% off his first ride and ended up paying just $3 to get from the Newman Center to his home near South Lincoln.
Frederick's Uber driver, Stanley Gordon, says that despite his intoxicated state, he was able to get him home safely and believes that Frederick will make a complete recovery and should be back to normal by the end of the day.
The story comes nearly a week after Uber's announcement that they will begin partnering up with churches across the nation to finally put an end to post-communion related drinking and driving. With thousands of deaths being attributed to this problem each year, Uber wants to be the first major company to make a stand and tell the nation, "Not even one sip."