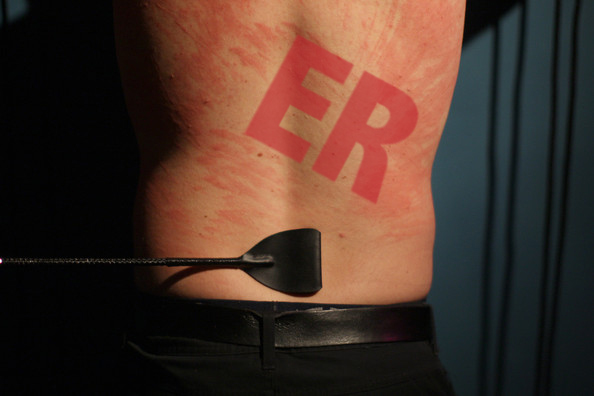 Oh, Master! I can see that cynical, nihilistic look in your eye. I can sense when every fiber of your being is taken over by the primal urge to satirize.
I quiver at the thought of you snapping your belt before tightening it around your waist and typing lustful satire furiously.
I bite my lip at the crinkling sound of mumbled snickers at the latest joke against Greeks or Republicans.
Even now, a low moan of ecstatic amusement bursts forth as I prepare to get on my hands and knees to read your satire and roll on the floor in laughter.
My knees are starting to buckle in anticipation.  There will be blood and plenty of salt. Oh, the amount of salt will be monstrous. But the salt in my metaphorical wounds from societal frustrations will feel painfully pleasurable.
I just want to be gagged by my own laughter at Master's headlines and bound in readership.
Master DailyER, punish me with your leathery satire until I'm red with merriness!