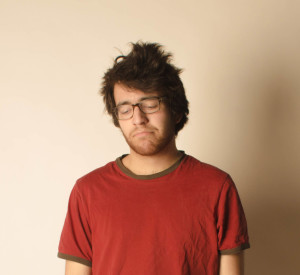 After hearing the news of the Cannabis Compassion and Care Act passing to the left hand side of the Unicameral floor in the Nebraska Capitol last week, sophomore Travis Hanson sparked the idea to start a petition to gain more support for the medical marijuana bill. After eating the best breakfast he swears he has ever had, Hanson took to the streets to collect a respectable amount of signatures supporting the medicinal use of cannabis.
"This bill is like, really important for the people who need it and stuff," says petition signer Jordan Toomey.
Giggling after reaching the personal goal of 420 signatures, Hanson trudged on to reach the actual goal of 1,500 signatures. Hanson ran into trouble after countless eager petition signers ended up not being registered voters.
"I totally meant to register to vote for those recent elections but like- uh I had something to do," freshman Nick Mumble mumbled to the Dailyer. "I'm totally going to register right now- after this Runza order though." We watched Mumble scarf down his Runza and proceed to stare at his Astronomy book for half an hour.
Despite the high amount of unregistered voters attempting to sign the medical marijuana petition, Hanson was successfully able to obtain 1,500 legitimate signatures. On his way to the Nebraska Capitol to turn in the petition, Hanson decided to celebrate by stopping by the Taco Bell drive thru. After consuming an unhealthy amount of Crunchwrap Supremes, Hanson spaced out and went home to watch Good Burger, forgetting to take the completed petition to the Capitol. We were unable to reach Hanson for a comment, but our experts agree that, without his valuable petition, the Supreme Court will classify marijuana as 'super illegal forever'.