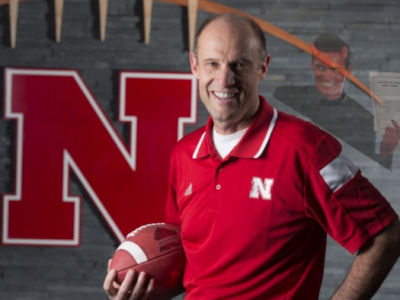 In a press conference after last Saturday evening's football loss to Ohio State, Nebraska head coach Mike Riley, after being asked what he thought about his team's performance, wondered aloud if selling his soul to the devil was worth it for only two consecutive wins.
"After our 1-2 start, I was ready to do just about anything to get a few victories under our belt," said Coach Riley. "Looking back, I feel like I could have asked for a bit more than just two wins in return for an eternity of my burning in fiery hell."
Riley went on to discuss the specificities of his agreement with the Prince of Darkness, and he admitted that asking for only two consecutive wins was not his original plan.
"When I summoned Beelzebub, I was planning on asking for four, six wins tops," said Riley. "But you know the Evil One; he's a master negotiator."
Riley did, however, display some pride for the finer points of his and Satan's agreement.
"For example, I did demand that interceptions returned for touchdowns be limited to one per game," explained Riley. "I also required that our final scores be within 42 points of the winner's. Pretty good if you ask me."
When reached for comment, Lucifer expressed his satisfaction for the terms of the deal reached with Coach Riley.
"I remember back when Bo Pelini demanded a 9-4 season for me to receive his soul," reminisced the leader of the fallen angels. "Nebraska's standards for their football team have, really, become laughable."