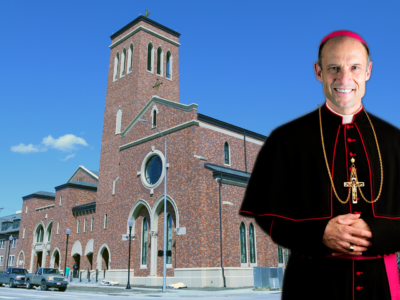 After a losing season, Mike Riley has been fired from his head coaching position at the University of Nebraska-Lincoln. He led the team for three average years, but has now found a new path for his life: preaching. Riley will soon move on to join the campus's Newman Center as a pastor.
"I guess the football world was never really meant for me anyway," said former Husker head football coach, Father Mike Riley. "With all the pushing and shoving, it was tough to really invest into it, unlike my passion for conveying the word of God."
New Athletic Director Bill Moos made the move with the approval of Chancellor Ronnie Green as pressures built around Riley. The firing has resulted in UNL paying out contracts for three athletic staff, including Bo Pelini, Shawn Eichorst and now Mike Riley.
"Mike is a great guy, so I'm sure this new life will really suit him well," said Moos. "We just need to find our happy medium in coaches, with the coaching of Pelini and personality of Riley."
Although a controversial coach, Riley has been brought in to the Newman center with mostly open arms, despite a few football fans with outstanding hard feelings towards the pastor.
"It'll be a tough adjustment to see him on the floor of the church where I can't yell at him," said one churchgoer.
Riley is expected to have his church kickoff this Sunday at 9:30.