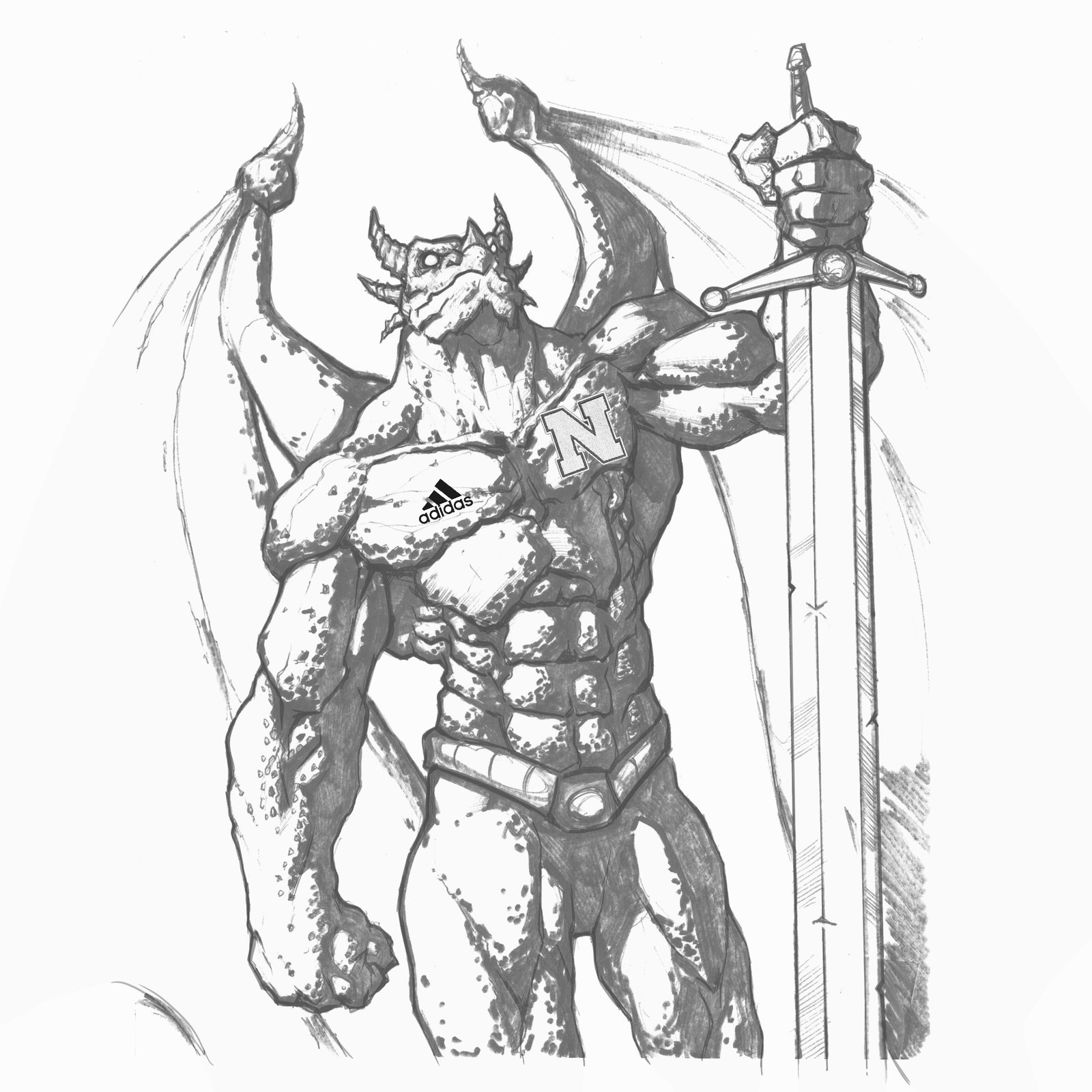 The dawn of a new school year at the University of Nebraska-Lincoln means a lot of things to both faculty and students: new schedules, new acquaintances and of course, Husker football season.
As the first football game approaches, no one on campus is safe from succumbing to Husker fever, includes new head football coach Mike Riley.
During a press conference last week, Riley made an announcement no one was prepared for.
"With the first football game drawing ever nearer, I feel that I can hide my true identity no longer. From this point on, I demand that everyone call me by my true name, Tharlak, King of Red Dragons."
This announcement caught the conference attendees off guard and spawned all kinds of questions from the local media. What does this mean for the football season? Can a dragon king be an effective football coach? Who really is Mike Riley?
After making the announcement, Riley denied any further questions and ended the press conference outright. It seemed that the university was simply not ready for the truth to come out about his true identity.
However, in a stroke of good luck, The DailyER and the author got an exclusive interview with Riley to discuss his mysterious past.
"I simply can not tell me you who Tharlak really is; but I can show you," Riley said, before standing up from his seat in a flurry and chanting in a Draconic language. Riley was then engulfed in a blinding red light and his current human state was no more.
What remained was astonishing: a 60-foot gigantic red dragon dressed in Riley's clothes. After seeing this monster aspirate, I immediately screamed at the top of my lungs and ran from the now destroyed Daily Nebraskan room in the union basement.
Due to criminally low funding, The DailyER could not get a picture of the gigantic dragon football coach.