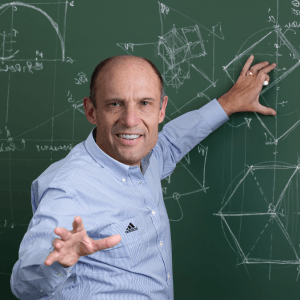 Now that the football season is over, Nebraska Head Coach and resident nice guy Mike Riley has a lot more free time on his hands. While preparation for next season is important, Riley also values the bond with the university and local community.
At a press conference last week, Riley indicted that he is willing to fill in for lecture for any teachers who may be in a pinch.
When asked why he would even want to keep himself so busy during the off-season, Riley explained his reasoning.
"This wonderful university has been so kind to me, giving me every opportunity I wanted; it is only fair I give back," Riley said grinning from ear to ear. "We have some of the best and brightest professors here at UNL, but sometimes life can be demanding. So, it's only fair that I can offer my help if someone needs it."
While the idea of a dual football coach-substitute teacher may seem ludicrous in today's era, many professors who have called for Riley's services had nothing but praise for the program. 
"It is only fair I give back." – Coach Mike Riley
"You would think it would be hard for someone who has never practiced dentistry to teach dentistry," said Dr. Matt Williams. "But after a week of filling in for me, Riley somehow taught my students how to correctly perform a root canal. He's magic."
"When he filled in for my intro to theater professor one day, he went on and on about how great the 'Hamilton' soundtrack is," freshmen Lucy Vanderson said. " I don't know what Mike's love of 'Hamilton' has to do with the history of theater, but his opinions are just about as practical as anything else we learn in the class."
While Riley is succeeding in his newfound role on campus, he is glad to be given a second chance at making a first impression.
"Last season was rough for all of us with the Huskers' organization and we all can improve in some way next season," a cheerful Riley said. "I am just glad that while we wait for next season, I can help out by debating the merits and intentions of the Fool in Shakespeare's 'King Lear' with a group of bright English majors who are all capable of writing the next great American novel."