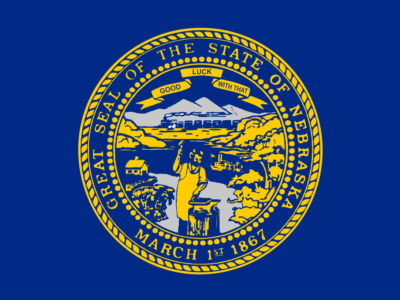 Nebraska: in terms of our species, it is the cradle of humanity. There's nowhere on Earth where there has been more social progress. The state is on the forefront of free thought and innovation and is in no way a place where people throw new ideas or objective reasoning under the bus in exchange for their own comfort.
As such, the Nebraska Legislature voted to change the state motto, "Equality Before The Law" to "Good Luck With That," something that represents the forward-thinking mindset that is held so commonly among the state's residents.
Governor Pete Ricketts expressed his views while signing the bill into law, saying how grateful he was to finally find a change Nebraskans didn't fear.
"As a representative of this state, I want Nebraskans to know that I'm not going to sacrifice the values that haven't evolved for over 50 years–the ones we hold dear," Ricketts said. "I feel this is necessary to send a clear message that we are a state that believes in traditional values. We're not going anywhere, and we'll never get anywhere!"
When the governor was questioned on a variety of topics, including his unlawful purchasing of lethal injection drugs from India despite Nebraska being a state that cracks down heavily on the illegal substances, Ricketts dodged providing a clear answer.
"I'm the governor, so it's okay," Ricketts said. "But if you want to buy more than an ounce of marijuana, God help you."
Ricketts similarly avoided answering why, despite a $900 million budget shortfall, the state was not doing anything to decrease the number of inmates who each cost roughly $40,000 per year to house.
"Look, I'm a man of small government and fiscal responsibility," Ricketts said. "I think I speak for all Nebraskans when I say it's more economical to lock human beings into cages than spend your hard-earned tax dollars on nonsense like healthcare, human services or education."