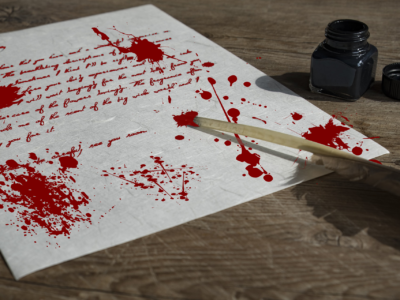 Despite massive cuts to the University of Nebraska-Lincoln's budget, a few new and interesting classes are being added to UNL's catalogue this year.
Professor Stanislav Crowley was recently hired by the university to teach classes on the occult as part of a new addition to the Sociology program. Crowley is a direct descendant of famed occultist Aleister Crowley and has spent most of his life studying his great-grandfather's legacy and its echoes in the cultural and philosophical zeitgeist. Crowley comes to UNL from a 20-year teaching position at the Servants of the Light School of Occult Science, where he taught young aspiring magicians and mystics.
A unique aspect about Crowley's courses, however, is the medium through which he accepts papers. Crowley's classes have little to no online presence and instead teach through physical textbooks and handwritten papers, of which he accepts three methods of scribing: pencil, ink and blood, the third of which will earn students bonus points for what Crowley calls "creativity and dedication."
We asked a student and brother of the goth fraternity Beta Omicron Omicron for his thoughts on the new courses, as records show that the bulk of Crowley's students are members of said fraternity.
"I'm really glad the University decided to add these new courses despite cuts to the budget. It'll be really cool to learn about all the stuff I used to search for in online magic portals in a classroom instead," said Lucius Mandanowicz of the new addition to the Sociology program.
The class sections will mostly be held later than 7 p.m., and due to small enrollment restrictions will be held in classrooms located in the basement of Brace Hall.