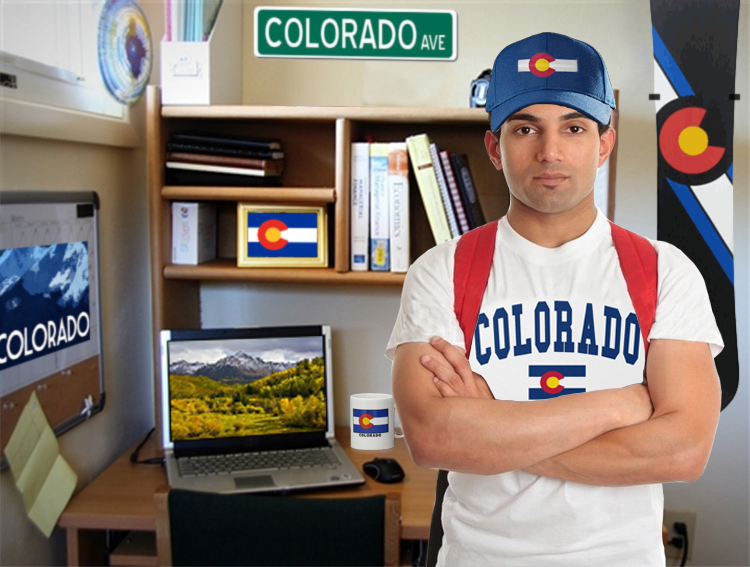 LINCOLN– In an unprecedented move this Tuesday, out-of-state freshman Peter Danvers loudly confided to his new friends that he is "not from here."
"I mean, it's not like a big deal or anything, but I think it's important that people know this about me," Danvers said. "Not being from Nebraska has made me who I am today. If I was from Nebraska, I'd lose one of my main topics of conversation. Do people from Nebraska even have anything to impress their college friends with?"
Danvers' roommate, Steve Beck, confirmed that Danvers is not being from here.
"His driver's license is from Colorado and he has a Colorado state flag sticker on his laptop," Beck said. "He even keeps his snowboard in our room. It all checks out, Pete's not from around here."
Danvers was later heard speaking about the benefits of being from Colorado over dinner in the Selleck dining hall. After hearing that Colorado has two radio stations that only play reggae, his new friends were impressed.
"I didn't know there would be so many differences between states," Andrea Jacobs said. "But, man, it makes me want to go to Colorado. He makes it sounds so cool, and so much more interesting than this flat wasteland where he's chosen to spend the next four years of his life. Why did he ever leave?"
When Danvers' dinner companions started to talk about the extreme weather Nebraska experiences, Danvers reminded them that it was "nothing" compared to winter in Colorado. After describing a blizzard last winter that left 3 feet of snow in front of his house, Jacobs compared it to a similar situation in her Nebraska hometown.
"It's different though," Danvers stated. "Colorado is so much more advanced and interesting than Nebraska. I think it's totally worth paying out-of-state tuition just so I can tell all my new friends about how great it is."
Danvers friends declined to comment on this statement as they slowly stood up from the dining hall table and returned to their dorms.