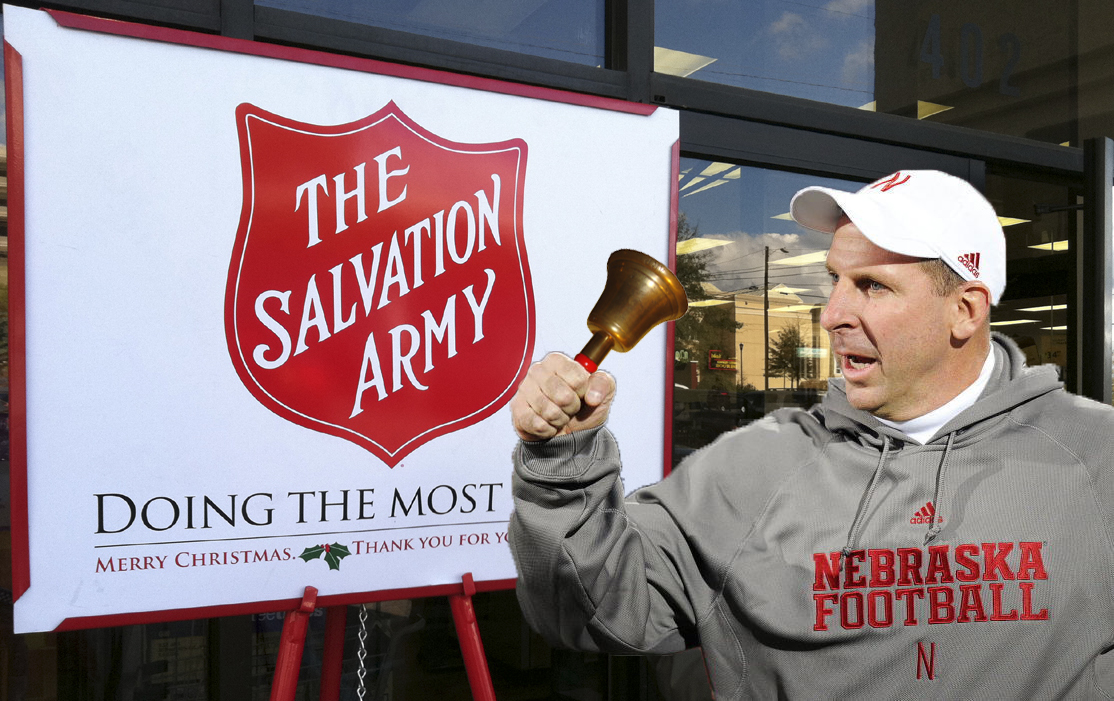 Despite being the highest paid state employee in Nebraska, coach Bo Pelini has fallen on hard times. In between supporting his brother Carl's drug habit and paying his faculty parking pass, the Pelini family has been strapped for cash during the holiday season. When Pelini was recently fined $10,000 for his actions surrounding the Iowa game the tipping point had been hit.
"It's been a trying few months for all of Husker Nation," said a humble Pelini. "I want to thank each and every one of you who supported me despite calling you fairweather fucking fans."
According to sources close to the Pelini family, Bo was angry prior to the Iowa game as his wife had spent the last of their cash on shoes in a black Friday shopping spree. The loss against Iowa only compounded Pelini's anger.
"I apologize for reacting emotionally and for showing frustration both with the game officials and the media," said Pelini. "Accountability is a core belief throughout our program, and as students, I'm expecting you to carry the burden."
Pelini then asked the students of the University of Nebraska to band together and cover his $10,000 fine.
"It's only like 41 cents apiece so instead of giving change to some shithead bell ringer at Walmart just give it to me," said Pelini.
University leaders held a vote to decide whether the motion to spot Pelini ten grand would pass, ending in a unanimous decision against it, sending Bo into a destructive frenzy.
"Fuck you, you fairweather fucking employers. You chickenshit assholes."
As a result of the denial, Pelini has since been forced to search for alternative Christmas gift ideas for his brother Carl other than a hefty sack of ganja.