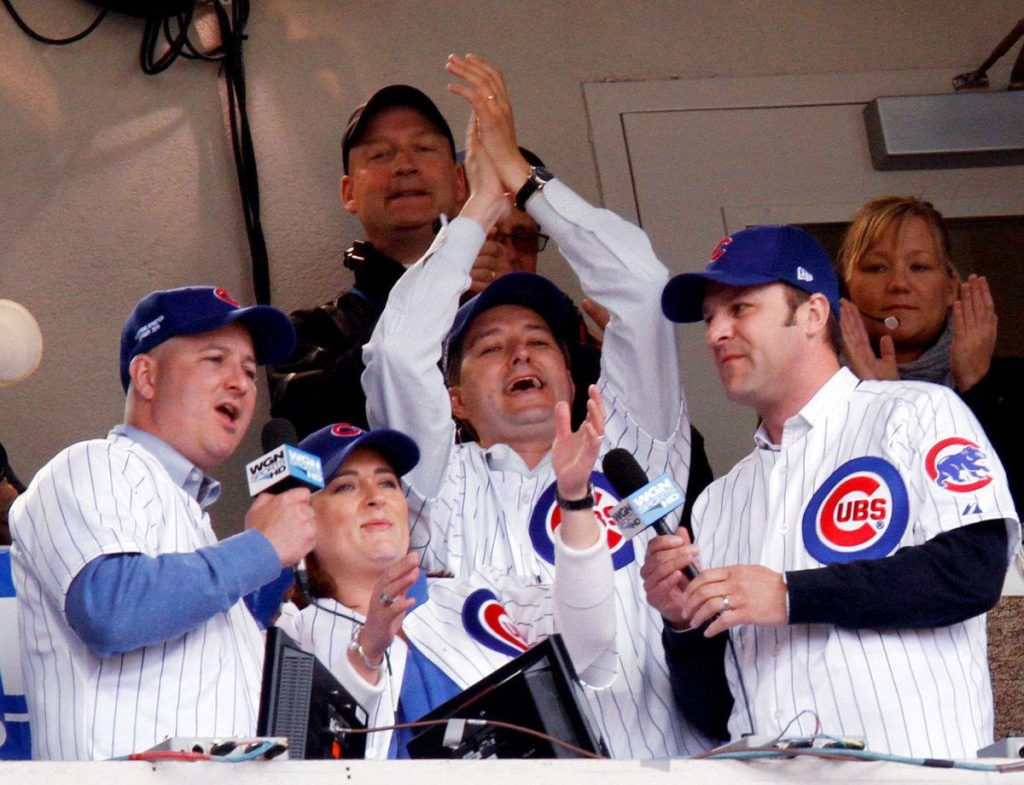 With the Chicago Cubs franchise going to its  first World Series since 1945, excitement is in the air for Cubs fans as they hope their team breaks the 100+ year curse. People young and old are dancing for joy at the possibility of a World Series in Chicago, but one person may be too excited about the situation: Nebraska governor and part owner of the Cubs Pete Ricketts.
Ricketts announced this morning that he will join the Cubs' 25-man roster during the World Series, taking the place of beloved catcher Miguel Montero.
When asked why Ricketts, a 52-year-old governor with no major league baseball experience, would be a better than the personal catcher for Jake Arreita, the governor gave a perplexing answer.
"I still got a little juice left in me. My bat speed is a little slow but that will come with some practice," bragged Ricketts, who seems a little in over his head. "In high school, I batted a .240 and played second base part-time, so I think I can be of service to this team."
When questioning how or why something like this could even happen, Cubs manager Joe Maddon was adamant that Ricketts would not be on the roster at first, but was eventually persuaded by Ricketts' ways.
"I was 100 percent against Governor Ricketts being on this team," Maddon said. "But then he went on this tantrum and started whining about how he was going to put his own money into a petition drive where people got signatures to repeal my decision. That's when I gave up and said, 'whatever dude, your brother signs my paychecks.'"
Ricketts, who is not only making his World Series debut but also his major league debut, could not be happier. He's willing to help the team in any way possible. When asked what position he wants to play, Ricketts gave an answer any teammate would want to hear.
"I'd like to flip-flop around the diamond quite a bit," Ricketts said. "I flip-flop a lot at my other job with policy issues and endorsement, so it'd be something I'm comfortable with."