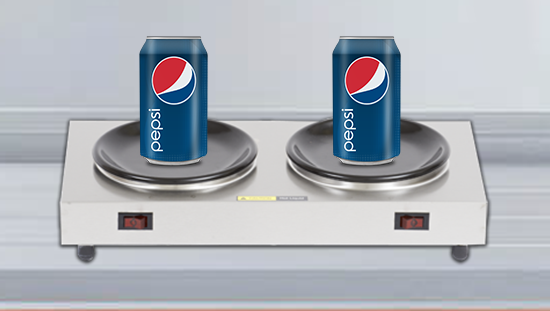 Following the introduction of beer sales at athletic events at other Big Ten schools like the University of Maryland, officials at the Pinnacle Bank Arena have opened up the possibility of selling the Huskers' favorite adult beverage, Hot Pepsi.
"The University of Nebraska is a proud Pepsi campus," said Pinnacle Bank Arena spokesman Jared Braun. "While there isn't a history of selling Hot Pepsi at Husker basketball games, we think there might be several benefits to selling it at the PBA."
Among these benefits are increased arena revenue and "improving men's basketball team's watchability." Braun added that the arena's off-campus location has made exploring this option more realistic than somewhere like Memorial Stadium.
"Think about how much more fun watching the basketball team reach an even win-loss ratio would be with a Hot Pepsi in hand," Braun said.
Although many in the community agree with Braun, some are skeptical that the introduction of Hot Pepsi at Husker athletic events would be worth the abandoning of tradition.
"I think keeping Hot Pepsi out of the games maintains the family friendly atmosphere fans expect," said senior chemistry major Jon Miller.
Although Miller conceded that the arena would probably make a bit more money, he doubted the margin would be much.
"My buddies and I usually just slam a few Hot Pepsis at my place in the [North] Bottoms before the games anyway," Miller said. "No way I'm paying $7 for one downtown."