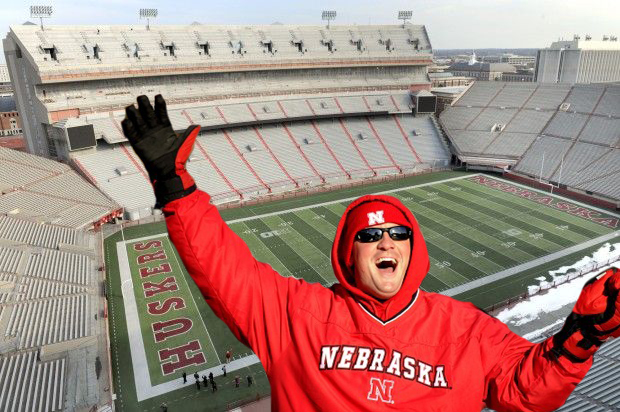 Since the premier season of Husker football 124 years ago, a local poll shows that "waiting for football" is still Nebraska's second favorite sport, garnering 98.8 percent of the total votes. Other sports in consideration for second place included basketball, baseball, soccer, hockey, as well as volleyball.
 "Of course my second favorite sport is waiting for football. What else is there to do? You think I'm going to spend four hours watching a baseball game? That's time I could spend watching game film on our incoming freshmen or worshipping the god that is Kenny Bell's afro,"  Ricky Anderson, annual Husker football season ticket holder and Kenny Bell enthusiast, shouted.
 Even with the popularity of the "waiting for football" option winning year after year, many experts at UNL expected basketball to pull some votes as Nebraska's silver medal sport. With a men's basketball team currently vying for an NCAA tournament bid, head basketball coach Tim Miles hoped Nebraskans would accept basketball as an actual sport, although he was not shocked by the results.
"I'm proud of my team and the season we are having, but we could have won the NCAA title and nobody in this state would care. All they care about in March is when the Spring Game is," Miles said.
With support all around the state and excitement for the upcoming season, one would think everyone within the Huskers' football team would feel grateful for the support, but one anonymous source claims the paranoid support feels suffocating.
"Why the fuck would I care what these fucking fans do in the offseason? They're the most delusional people in the world. I literally told all of them to fuck off in a Deadspin article and they still cheered us like we're gladiators. These fucking citizens could be cheering on an inspired Huskers basketball team, but instead they speculate how this fucking overrated football team is going to do in the red and white game. FUCK!"