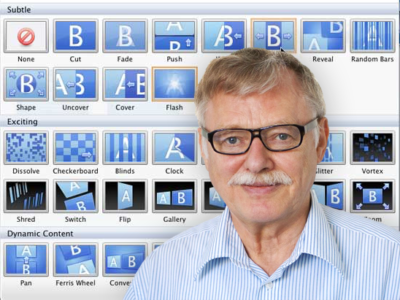 Proficiency in the Microsoft Office suite may be a necessity for college students in this day and age, but for those who became adults before the advent of Word and Excel, these programs are full of surprises and wonder.
Take, for instance, World War II historian and UNL professor Calvin Eriksen. Eriksen has been teaching at UNL since 1974 but only recently complied with university standards and traded his slide projector for a digital one in 2014. Along with the transition, Eriksen had to learn how to effectively use the entire Microsoft Office suite and was "rather reluctant," according to University IT Director Mike Stanford.
Recent reports from Eriksen's "WWII in the United States" class have claimed he finally discovered Microsoft PowerPoint's transitions menu and has been having a time of it.
"He told the whole class before the lecture that his PowerPoints were going to be a lot more exciting, but it just ended up being wipes and a few whackier transitions between his slides. We all did the same thing in eighth grade," sophomore biology major Lucia Garza said.  "But whatever. He's old, let him live I guess."
"The transitions are even more annoying than just one slide to the next, but it's nice to see him so ecstatic about both the subject and his new discovery," freshman history major Mark Teller said.
When reached for comment, Eriksen was excited to learn more about PowerPoint.
"I'm gonna talk to IT and see if they can make me some transitions related to war, like an explosion or tanks or something like that! This technology is whacky!"