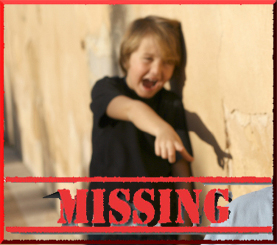 It was a tense three hours for the administration and staff at Henry Elementary School when third grade student Preston Johnson, the most prominent of the school's many bullies, went missing.
"I was worried, first and foremost, for the safety of my students," Principal Donna Poppert said. "But I also wanted to ensure that the students were not deprived of the many benefits of having a schoolyard bully."
She went on to cite some of the benefits of bullies, including "the healthy psychological effects of pants-shitting fear" and the "playground order that can only come from an old school beatdown."
Teachers also expressed their concern.
"We searched in all of Preston's favorite places," Sam Wiese, Johnson's teacher, said. "We looked up our butts and around the corners, we looked for submarines with screen doors. We looked everywhere."
Less than an hour into their search, it quickly became apparent to Wiese that there was only one place that Johnson could be.
"It hit me like a ton of bricks," Wiese said. "And sure enough, there he was. At your mom's house."
At press time, Johnson was back in his familiar role of unappointed school nurse and had helped three students compare their hand size to their face size to see if they had cancer.