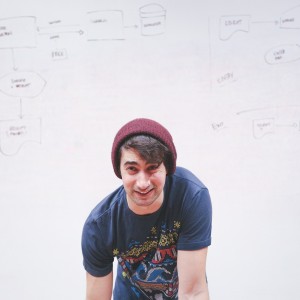 Dave Pearson, a sophomore at the University of Nebraska-Lincoln, is finally on the market after his most recent relationship dissolved back in October and the holiday season has ended at last. Although many looked for a special someone during those cold winter months, he had a much different plan.
"I'm on a tight budget, you know, being a student and all. How am I supposed to get some new girlfriend the perfect gift when I don't even know her and I'm broke as heck?" Pearson told The DailyER. "Or what if she gets me something super personalized and I buy her like, a gift card to Target and she breaks up with me? Too much pressure."
Pearson then went on to discuss the possibility of dating someone who celebrates holidays besides Christmas.
"I mean, Hanukkah is eight days and nights. Which night do I give them a gift? Or is it all of them? I'm just so lost when it comes to these holiday things. I barely even know how Christmas works."
Despite the main gift-giving holidays having passed, Valentine's Day is still looming, a holiday that is famously celebrated by couples spending time together and exchanging presents. However, Pearson does not seem all that concerned.
"At least with Valentine's Day you can get some flowers and call it good," Pearson said. "But Christmas? You have to really think about what they'd want, do some investigating, and if it's a new relationship, you're just screwed. I promise I'm a caring guy, but I just get so nervous about stuff like this."
As the interview came to an end, Pearson asked The DailyER to let readers know that he is available and that he loves candlelit dinners, watching movies and long walks on the beach.