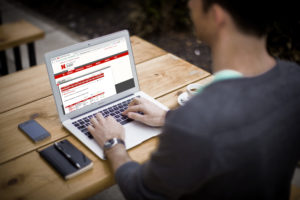 It was going to be a hard year for junior accounting major Alex Davis. But, following an eventful session on MyRed last Monday afternoon, he might have put his year back on track.
According to Ryan Long, Davis' roommate, Davis seemed flustered when he returned to their apartment that afternoon.
"I asked him what he was doing," Long said. "He didn't even beat around the bush. He threw bag on the table, grabbed his computer and said, 'Oh, I'm just dropping three classes.'"
By the time Long could suggest that Davis think about his decision for a minute, he'd already finalized his schedule change.
"It seemed like an awfully rash thing to do," Long said. "That pretty drastically changes your overall plan for school. Bet he won't graduate next year."
Davis' statistics professor, Dr. Mark Watts, seemed confused by the move.
"Alex showed up a couple minutes late to lecture, but he was doing fine in the class," Watts said. "Definitely didn't see this one coming."
Though his peers expected him to regret his decision, Davis is not looking back.
"I think I made the right call," he said. "I was super busy, but now I have time for the things that are actually important to me."
The DailyER could not determine what things Davis meant by this comment.
"The dude has like no hobbies," Long said. "The only thing he seems to really like are the Huskers, but that can't really take up much more than, like, two days of the week."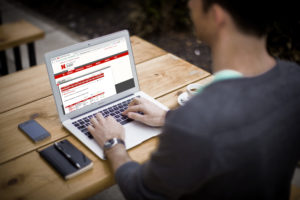 At press time, Davis could not be reached for comment because was in one of the two classes he didn't drop, tweeting, "Man, 6 hours is still a lot this semester."