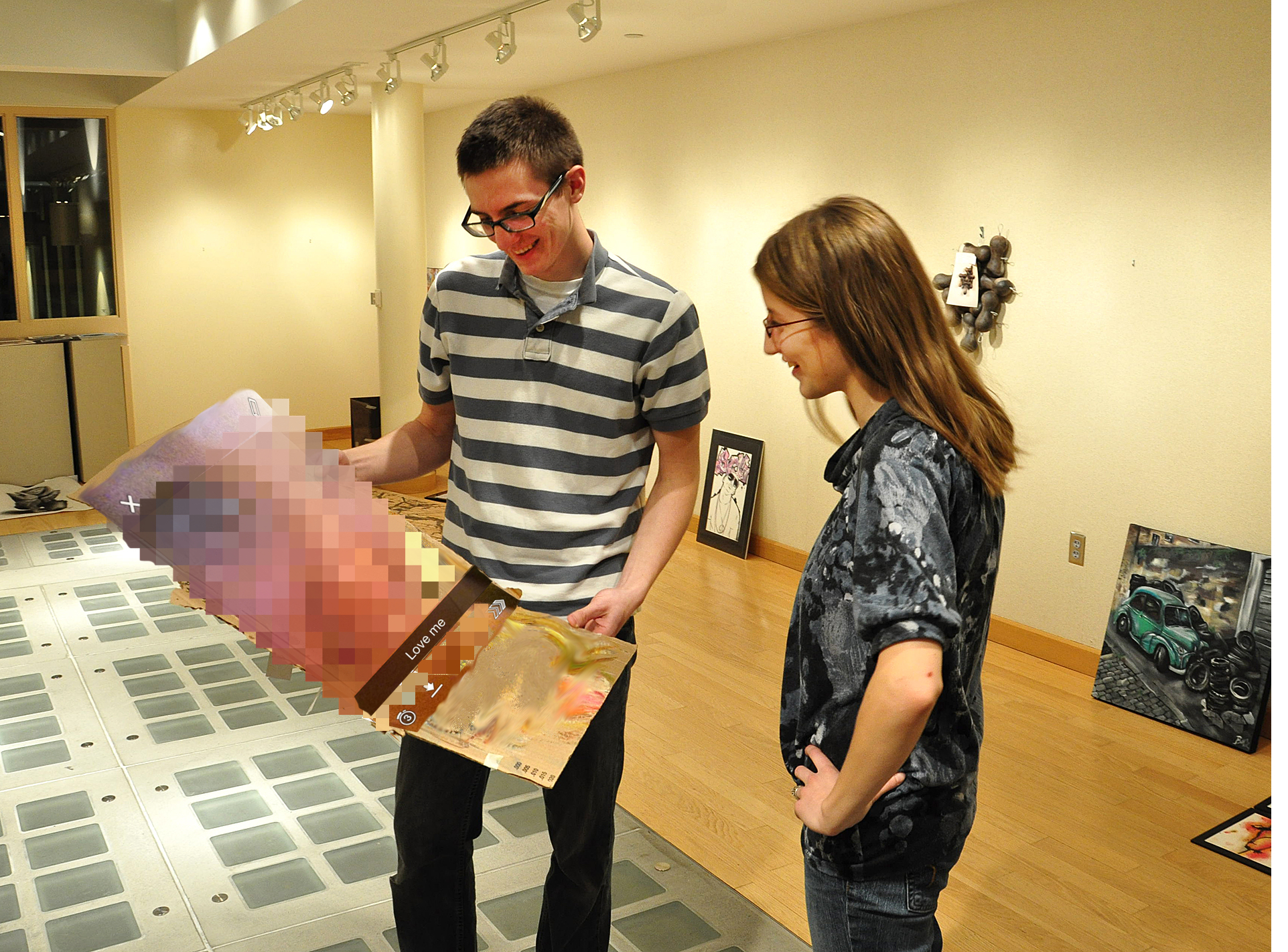 In a moment of brashness, one part anxiety, one part arrogance, and another part clever, advertising and public relations major Keith Sullivan handed in a group of "tasteful nudes" for his Photography and Videography class assignment.
With a pressing deadline looming over his head, and with an inflated ego due to hormones and expensive body products, Sullivan decided to take self-portraits of himself. Besides the occasional picture of him actually civilly-clothed, a majority of his collection consisted of pictures that featured the "well-groomed and handsome" student in various positions and contortions of complete nudity.
"I'd say that I'm pretty good looking," said a smug and confident Sullivan as he skimmed through his "pretty good" photos on his computer and gazed longingly at them. "Almost like those statues in…Italy or something? Yeah, I'd say so. Those naked guys were art, so…I should be considered art too if I'm naked."
Sullivan's collection of pictures included full frontal and rear nudity in semi-lighted backgrounds, with one specific picture depicting the birthday suit wearing student embracing a stuffed beaver. The Dailyer has yet to determine any sexual euphemisms from his picture.
"Oh yeah…That one's beautiful," said a stirred Sullivan.
Three hours after handing in his "unique assignment," Sullivan reiterated his certainty for a superb score.
"I swear, I nailed down the lighting just perfectly and…Come on, I'm gorgeous. Plus, my teacher might be swayed by this…new side to me."
Chris Dawson, Sullivan's teacher, described the pictures as "disgusting and offensive to a straight, married man," and "subpar at best." Though, he mentioned, the lighting had been handled well.
As Dawson decides what cruel fate to press on Sullivan, the Dailyer would like to let readers know that if they expected this story to feature female nudity, they should be ashamed as well as disappointed by now.