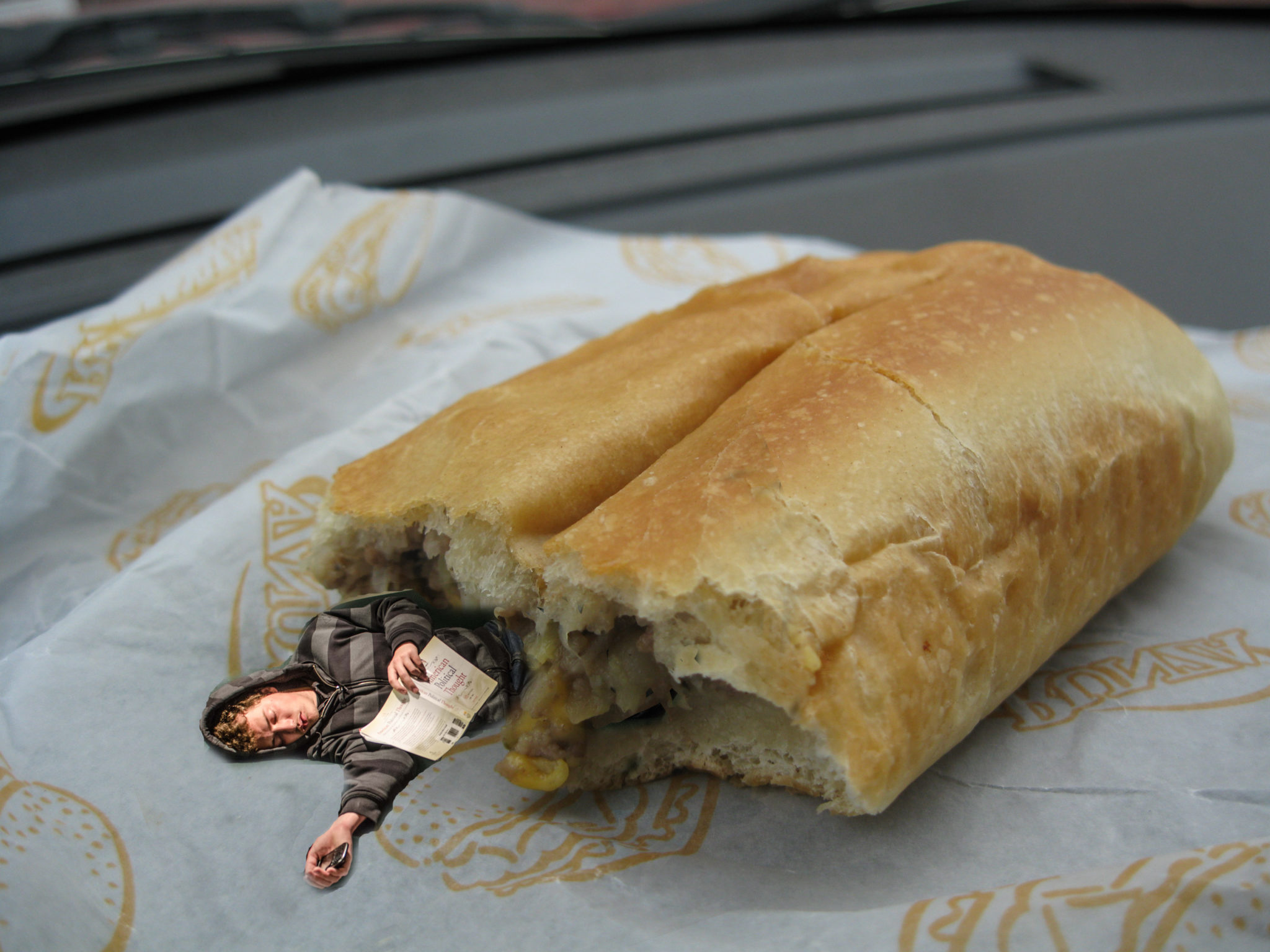 As the temperature starts to drop, many students are trying to stay warm as best as they can. Many resort to a traditional coat or sweatshirt, but freshmen Cody Parker is taking extreme remedies in order to stay warm by hibernating inside of an original Runza sandwich.
"In San Diego, all you need is a bro-tank to keep yourself warm, so that is all I packed," Parked said through the thick exterior of the Runza. "Coats are expensive and on temperature tuesdays, these classy hot-pockets only cost like nine cents."
As Parker is adjusting to life in his Runza sandwich, he's enjoying the advantages of his new living condition.
"A runza already comes with food inside it, so you don't have to scavenge for nuts like those stupid squirrels. What idiots," the man living in a Runza said. "It also has great insulation, just as long as no one tries to eat my home."
While Parker is stoked about his decision, his advisor and fellow students are concerned that his hibernating will affect him during finals week, but Parker is more concern about surviving the frozen tundra of Nebraska in December.
"How could people focus of grades when it's the second ice age out there," Parker said. "I'll have a good laugh when they had to cancel school because the entire university froze over."
At press time, it has been reported that school has not been cancelled and Parker has failed all of his classes.