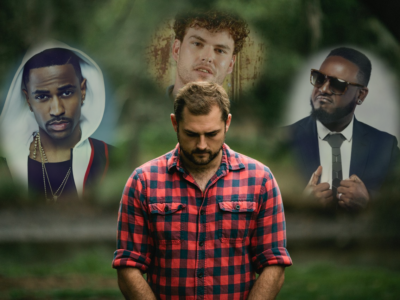 The start of the school year and the fall weather usually sees good moods on campus at the University of Nebraska-Lincoln, but this semester, the student body can't seem to shake an overwhelming sense of dread. After a few questionable spring concert artist announcements, the students just aren't feeling great about this year's upcoming performance.
"You would think that with tickets only being six dollars, the bar to impress me would be pretty low," said sophomore business administration major Ann Handley. "But I just don't know that I want to sacrifice a couple of trips to Starbucks so that I can say I saw a group that makes me think, 'Oh yeah, I've maybe heard this one.'"
The University Programming Council continued their hallowed, annual tradition of teasing freshmen students at the Big Red Welcome street fair this year by inviting them to fill out a survey of which acts they would like to see this spring. 73% of freshmen respondents answered with some combination of Drake, Beyoncé and Taylor Swift. UPC declined to comment on the likelihood of any of these acts making an appearance.
"Honestly, I was a little disappointed with the announcement of T-Pain two years ago," said junior geology major Marcus Roy. "But after last year's act, I will gladly talk myself into an R&B singer who hasn't been relevant for ten years aside from a viral 'Tiny Desk Concert.'"
Respondents also answered that they were unimpressed with the UPC tradition to drop hints about an unidentifiable artist. At the time of print, it was unclear if UPC would continue the annual hint campaign over social media.