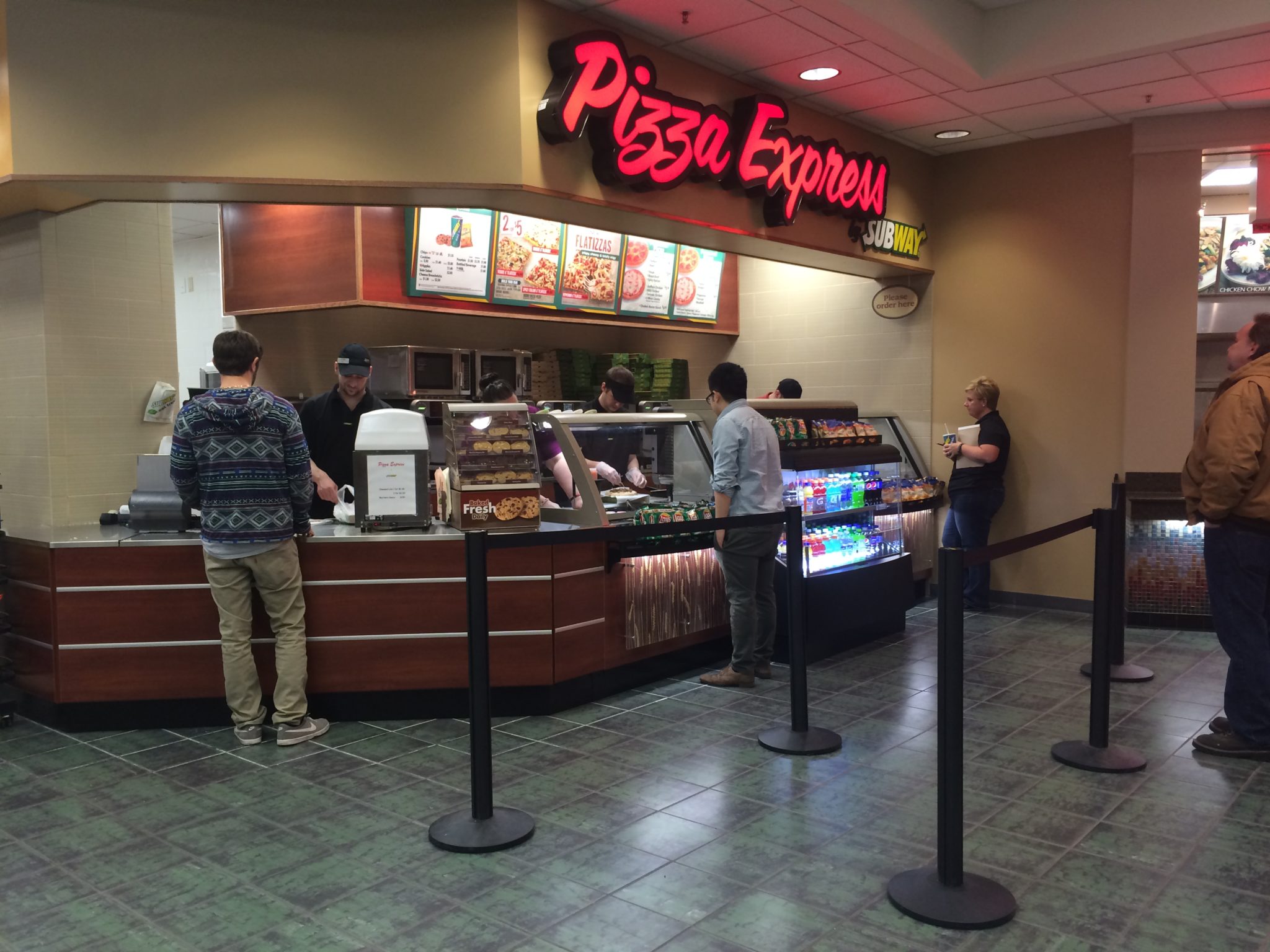 In a press release last week Subway Pizza Express announced it has applied for a liquor license from the city of Lincoln that it expects to be approved soon.
Subway Pizza Express is facing a massive decline in sales after students realized they could microwave frozen personal pizzas in their dorm rooms.
However, the prospect of having a drink with their pizza has led many students to reconsider patronizing the restaurant.
"I ate there a few times right when it opened and was pretty disappointed," said Travis Miller, a sophomore business administration major. "But if I can drink a shot or five with it then I'll really eat any kind of pizza."
The prospect of a campus restaurant with a liquor license has some administration officials worried because the University of Nebraska-Lincoln is a dry campus, but campus police are not concerned by the prospect of students drinking in the Union.
"The way I see it, the dry campus policy is still in effect, so we'll have to officers stationed by the restaurant giving out MIPs all evening," said Kate Reynolds, UNL PD sergeant. "We're hoping to send the whole department to Hawaii with the fines."
Early drafts of the beverage menu mandate that students buy a personal pizza with their drink order, as many of the pizza crusts are nearing their expiration dates. Anticipating high sales, Subway ended up ordering thousands of premade pizza crusts that are still filling up the food court freezer months after the restaurant opened.
If Subway Pizza Express's license is approved, city officials expect the Abel Hall convenience store to soon follow suit.