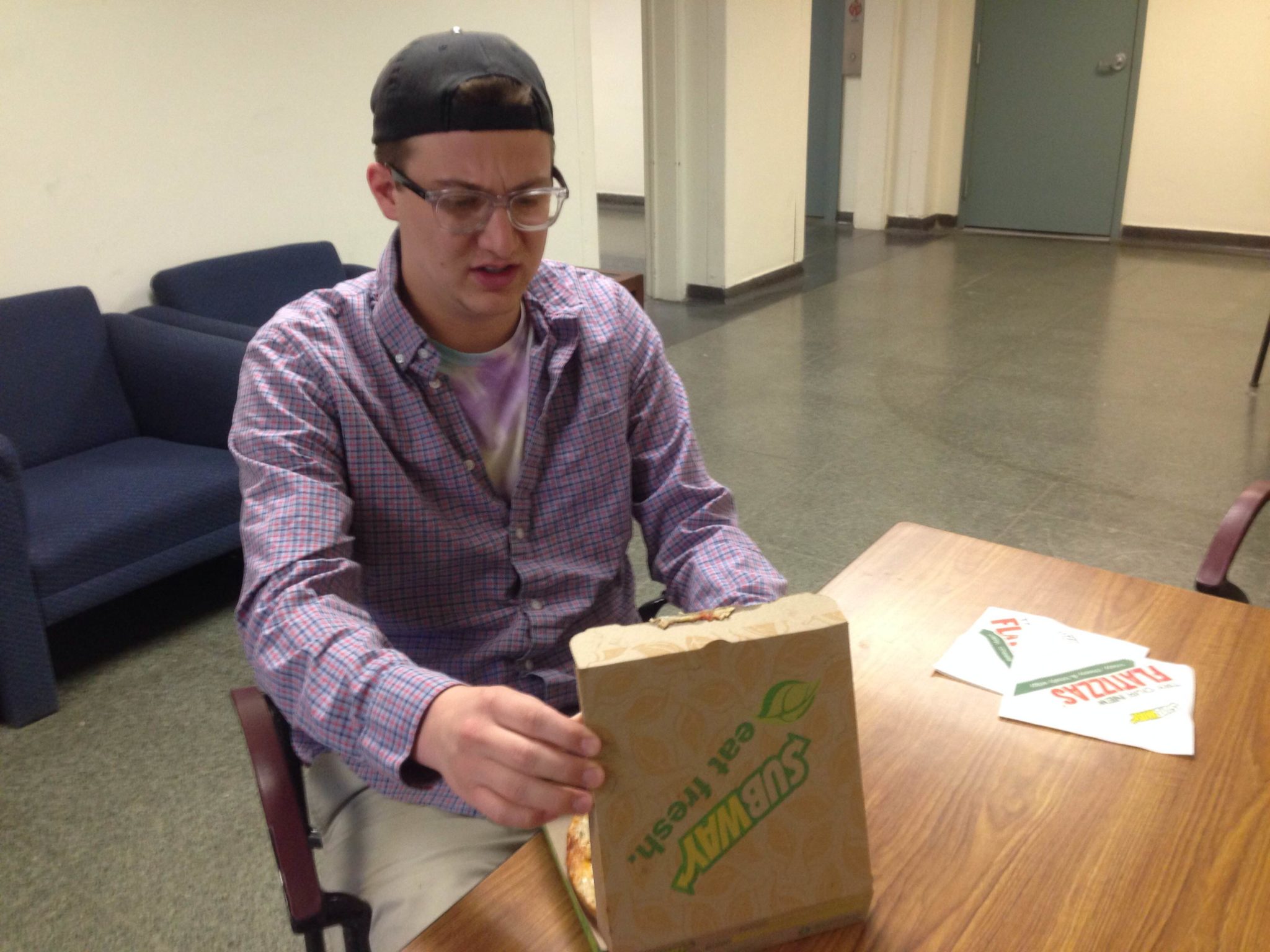 Within the first month of opening, Subway Pizza Express in the Nebraska Student Union has been blazing new territory in the definition of the word "fresh." Featuring products like pre-packaged pizza crusts, thawed lunchmeats for toppings and a bin next to the pizza toppings for $3 breadsticks, the company's commitment to freshness is as ambiguous as ever.
Subway Pizza Express, or "SPX" as dubbed by early adopters, is not to be confused with the recently closed Sbarro formerly in its place. With the departure of Sbarro last year, the Subway franchise saw opportunity in the designated pizza location in the Union, and beat out every other restaurant that chose to not place a bid for the location.
"See, the difference here is, we put some kind of red sauce on a pizza crust from a bag, then we microwave it. Sbarro just let the pizza sit around until someone ordered it. Our dedication to freshness is what drives the innovation here," says Steve Barton, the owner of both Subway locations in the Union.
"Subway has always been committed to the slogan 'Eat Fresh'," says Barton. "What better way to stay true to our parent company than by unwrapping the plastic off of every pizza crust right in front of customers?"
The students who serve on the Union Board are excited at the new definition 'fresh' has taken on since SPX has arrived, and can't wait to hear student feedback on the rest of the Union renovation upon completion. Charlie Francis, Director of the Union, is pleased with the recent progress and the decision to bring Subway Pizza Express to the Union. "Jesus Christ, these kids will eat anything you slap a price tag on. Back in my day do you know what we called what they're serving? 'Send it back.'"
Barton, who also owns 15 other Subway locations, is confident in the future of the new Subway Pizza concept, and so are students.
"So, I actually haven't tried the Subway Pizza place yet, but it looks really good!" , Hannah Stevens tells The Dailyer. Stevens, a sophomore advertising and public relations major, is especially happy with the choice of toppings. "I'm like, totally going vegetarian next week, and I'm going to eat there like every day."
However, not everyone is on the SPX train just yet.
"If I wanted a pizza crust with lunchmeat on it, I'd go buy a damn Lunchable," says Andrew Kennedy, a junior agronomy major. "But, they did put a cookie in the oven for me after I talked them into it, and it was pretty kick-ass. I was surprised why nobody else was in line behind me at first, that is until I tried my pizza."